Our Directors and Staff
2014 Director Changes
I'm excited to announce many changes for the 2014-15 Lakota West Instrumental Music program: Phil Chumley returns as the Plains Junior High band director, following Joe Tignor's retirement. His first seven years in the Lakota Distict, Mr. Chumley was the Plains Junior High band director. He's looking forward to returning, following a four year stint as the Lakota West Freshman School and assistant high school director. He'll continue his work with the Marching Firebirds. Replacing Mr. Chumley as the Lakota West Freshman School director and assistant high school director is Tom Racic. Mr. Racic has been part of the Lakota West Bands on a part-time basis for the past six years.
Andrew Carr has joined our staff…again! He's not only a former colleague and a former student–he's my friend. He's also an outstanding band director. I look forward to working closely with Mr. Carr this year in preparation of my retirement. Please join me in welcoming these two dedicated, enthusiastic musicians. Allow me to introduce them to you: Andrew Carr is excited to be rejoining the Lakota West team of directors for the coming 2014 school year. Mr. Carr just completed his third year as associate director of bands at Kettering Fairmont High School. He taught students from 6th grade through 12th grade. Prior to his employment at Kettering Fairmont, Mr. Carr was the director of jazz studies teaching five curricular jazz bands at Lakota West High School. Previous to his time at Lakota, he was the director of bands at New Richmond High School for five years. Mr. Carr is a 1998 graduate of Lakota West High School. He holds a bachelor's degree in music education from Miami University. He is currently working on his masters of music degree at Miami University during the summers. Mr. Carr has extensive marching experience. He marched with Lakota West and Miami University. He also has a DCI world championship ring earned with the Cavaliers Drum and Bugle Corps during the 2000 season. Mr. Carr has taken three trips to Europe and Russia on choral tours. During one of these trips, he sang in St. Peter's Basilica for Pope John Paul II. Mr. Carr has had the good fortune to perform with or under the direction of many well-known artists: Gunterh Schuller, Michael Colgrass, Fredrick Fennell, Steven Reineke, Jeff Folkens, Scott Belck, Dana Hall, Wynton Marsalis, Branford Marsalis and A.R. Rahman, to  name a few. Mr. Carr remains an active trumpet player, having performed with many professional and amateur groups. He plays regularly in the Emerald City Jazz Orchestra and often performs in and directs musical theater productions. Mr. Carr is an active member in the Ohio Music Education Association. He has regularly attended OMEA contests and often hosted events, acting as the chair of several All-State ensembles. He is also a member of the International Trumpet Guild, and NAfME.  Mr. Carr resides in West Chester, OH with his wife Alyssa and one year old son Chandler.
Tom Racic has worked with the Lakota bands since 2008 and is looking forward to his new position at Lakota West. Mr. Racic has been the percussion director and arranger for the Marching Firebirds for six years and the assistant marching band director for the past three seasons. Under Mr. Racic's direction, the high school percussion ensembles have been awarded several superior ratings each year at OMEA solo and ensemble contest and have performed in yearly concerts that recently featured the Miami University Steel Band and the NKU Percussion Ensemble. He has also been the Concert Band and the 8 O'clock Jazz Band director at Lakota West. For the past two years, Mr. Racic has been the 6th grade band director at Cherokee, Freedom, Heritage, and Woodland elementary schools. Mr. Racic received his bachelor of music degree in music education from Northern Kentucky University, and is currently working toward his masters of music degree at Miami University. Prior to coming to Lakota West, Mr. Racic was director of bands at Mt. Healthy High School. He was also on the percussion staff at Capital Regiment Drum and Bugle Corps and Magic of Orlando Drum and Bugle Corps. Mr. Racic is a member of Music Educators National Conference, Ohio Music Education Association, Phi Mu Alpha Sinfonia, the Percussive Arts Society, and the Vic Firth Education Team. He lives in West Chester with his wife Amy and son Van.
I couldn't be happier about our new staff and look forward to a great school year! See you at the Rose Parade, Greg Snyder
. . . . . . . . . . . . . . . . . . . . . . . . . . . . . . . .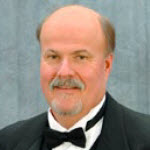 Phil Chumley, Plains Junior School, is a graduate of the University of Maryland.  He received his Bachelor's degree in Music Education and pursued his Master's Degree in Music Performance.  He was Band Director at the Robert Goddard Junior High School in Lanham, MD where his bands consistently received Superior Ratings at County Band Festivals.  In 1998, he joined the music faculty at Northern Kentucky University where he was Adjunct Professor of Clarinet. Mr. Chumley became band director at Lakota Plains Junior School in 2003. During his 7 years there, the 8th Grade Bands performed in Class A and consistently receiving Superior Ratings at District contests.  In 2006, the 8th Grade Band performed in a clinic session at the OMEA Convention, and, in 2008, the band was invited to perform in concert at the OMEA Convention. Mr. Chumley came to the Lakota West High School Band program with a desire to continue the great traditions that have helped Lakota West Band become one of the top bands in the United States.  He is a sought after private instructor for clarinet performance with a studio of as many as 37 students. [more]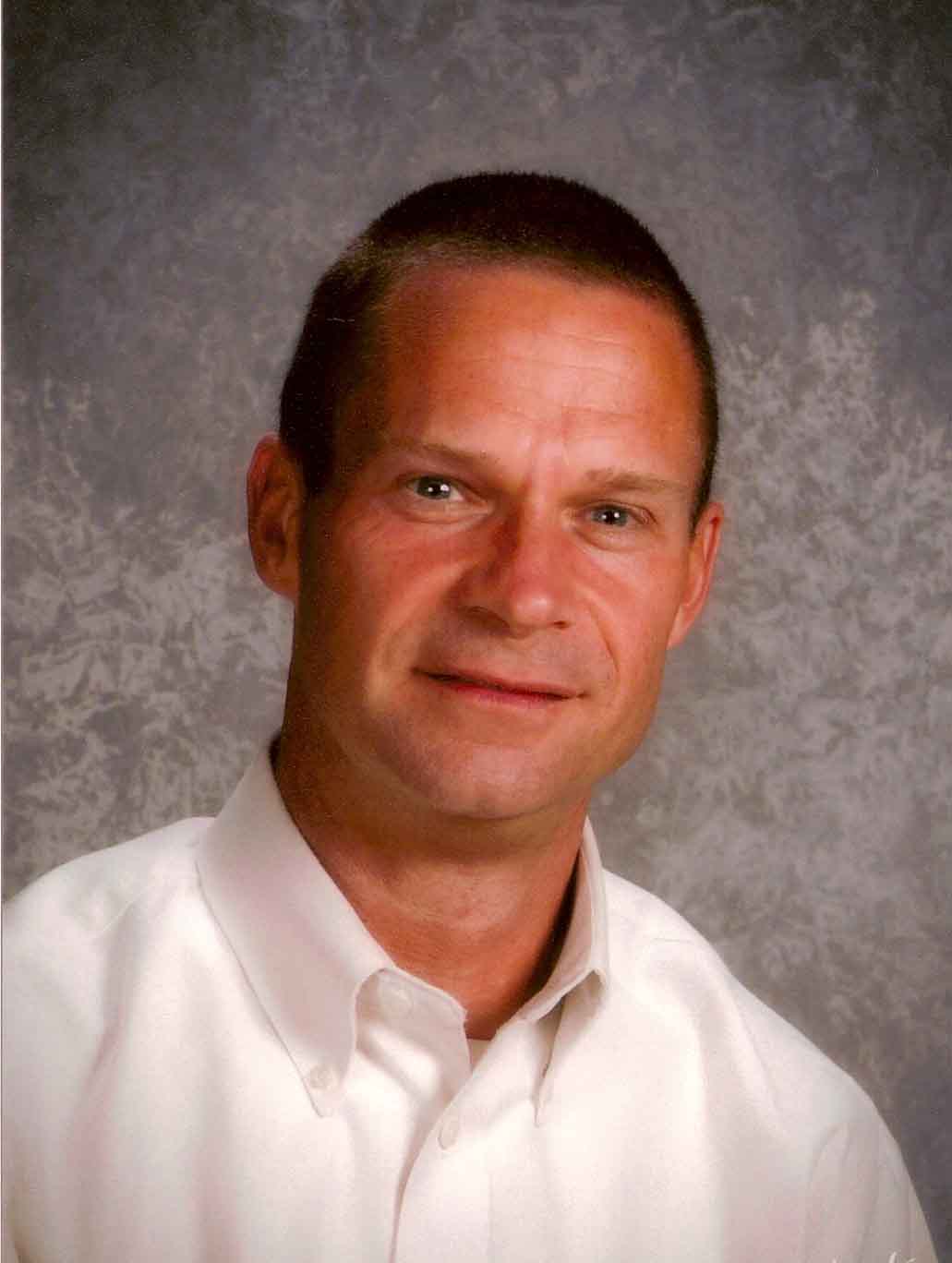 Alan Nordyke is jazz band director at Lakota West Main Campus as well as Lakota East Main and Freshman Campuses. Prior to this assignment, Mr. Nordyke had been a band teacher at Liberty Junior School from 1990 to 2012, after graduating Summa Cum Laude from The Ohio State University in 1989. A graduate of Wilmington High School, where he received the John Philip Sousa Award, Mr. Nordyke was greatly influenced by his junior high/high school band director and private trumpet teacher, Mr. Charles Carothers. It was Mr. Carothers's enthusiasm and positive approach to teaching that gave Mr. Nordyke the desire to want to pursue a career in music education. In addition to Mr. Carothers, Mr. Raymond Wolford and Mr. Dennis Ling were very important influences in Mr. Nordyke's high school band career. While a student at The Ohio State University, Mr. Nordyke furthered his musical skills under the baton of Professor Craig Kirchoff, and during his sophomore year, he performed on a two-week tour of Japan with The Ohio State University Concert Band (that ensemble is now known as The Ohio State University Wind Symphony). [more]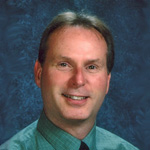 Brian Botdorf, Ridge Junior School, received a bachelor of music degree from Bowling Green State University and a master of education degree from Ashland University. He started at Lakota Schools (East) in the Fall of 2001 and has been at Ridge since the Fall of 2003. He works with the Ridge concert bands and jazz bands and directs the all-Lakota trombone ensemble. Previous teaching experience in Ohio includes Clearview Local Schools, North Baltimore Local Schools, and Willard City Schools. Mr. Botdorf teaches private trombone and baritone lessons in the evenings. He is also active in the West Chester Church of the Nazarene's orchestra. He lives in West Chester with his wife, Susan. [more]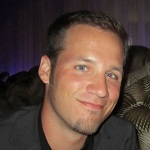 Tom Racic, Freshman Director and Percussion Director at Lakota West, came to Lakota West High School in 2008 after serving as director of bands at Mt. Healthy High School (Mt. Healthy, OH).  He received his Bachelor of Music degree in Music Education form Northern Kentucky University. Mr. Racic was also a member of the percussion staff at Capital Regiment Drum and Bugle Corps and Magic of Orlando Drum and Bugle Corps. His responsibilities at Lakota West include Freshamn Director, Director of Percussion for the six high school concert bands and Marching Firebirds, assistant marching band director, and percussion arranger. He also directs the seven high school percussion ensembles. Mr. Racic is a member of Music Educators National Conference, Ohio Music Education Association, Phi Mu Alpha Sinfonia, the Percussive Arts Society, and the Vic Firth Education Team. He lives in West Chester with his wife Amy and son Van.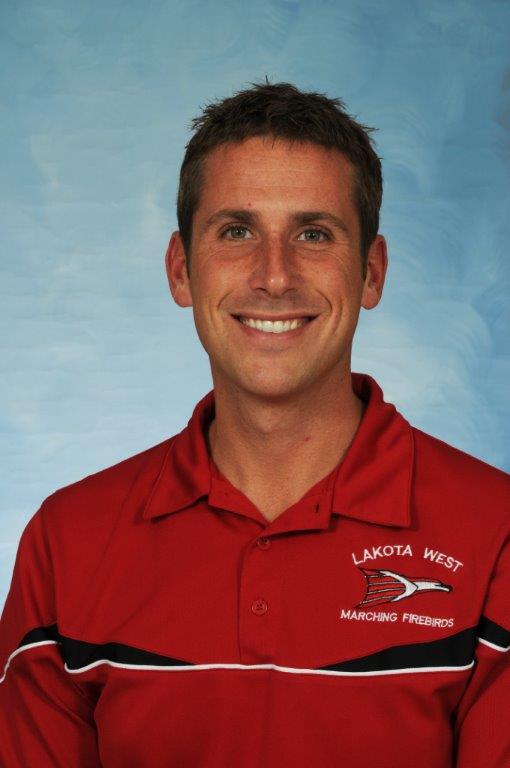 Clint Fisher, Color Guard Director, is a native of Springfield, Ohio although he currently resides in Centerville, Ohio. He received his B.A. in Music, Communications Management and English from the University of Dayton as well as his M.Ed. Currently, Clint works as a school counselor in the Beavercreek City School district. Clint started his marching career in 2004 and has performed with Zydeco, Pride of Cincinnati and Onyx. He worked for the Fred J. Miller, Inc. summer clinic program for 13 years serving as staff member, choreographer, caption administrator and clinic administrator. Clint has consulted and choreographed for several programs across the country and throughout the state as well as several independent organizations in the past including Consortio and Zydeco Open and Zydeco World. Currently, Clint is a movement choreographer for Zydeco World colorguard and dances with Mam-Luft & Company in Cincinnati, Ohio. Clint is thrilled to return to the Lakota West Fall Guard and Winterguard staff, he has been here since 2006.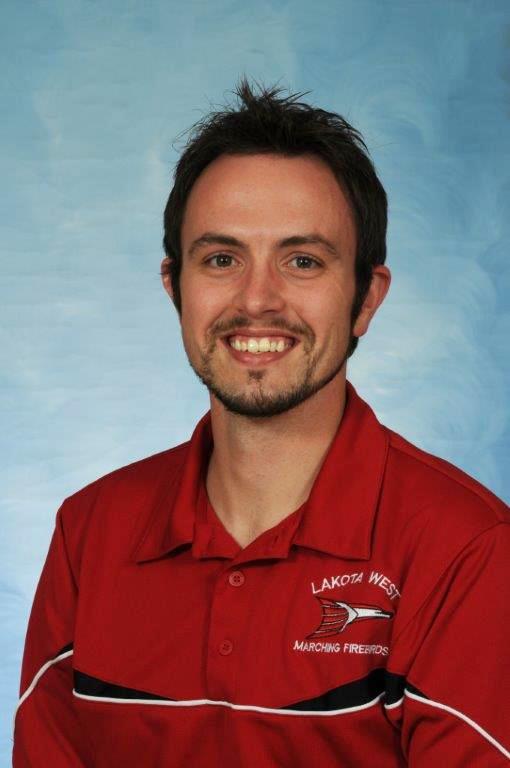 Eric Jones, Color Guard Director, is originally from Scottsville, Kentucky and currently resides in Florence, Kentucky. Eric has been one of the colorguard and winterguard directors at Lakota West since 2006. He began his performing career in 2004 with Onyx World Winterguard from Dayton, Ohio. After three successful seasons with Onyx, Eric went on to teach Zydeco Colorguard out of Dayton, Ohio, where in their first inaugural year they received the silver medal at Winter Guard International (WGI) World Finals. During his career at Onyx and Zydeco, Eric also marched two seasons in 2005 and 2006 with the Carolina Crown Drum and Bugle Corps. Since then, he has been the director of Consortio Colorguard, a 4th place finalist in 2010 at WGI Championships, as well as Zydeco Open who received the bronze medal in 2011 at WGI Championships. Eric is now the co-director of Zydeco World colorguard. Eric also holds a Bachelors Degree from Northern Kentucky University in Public Relations and works as the Marketing Coordinator for Fath Properties.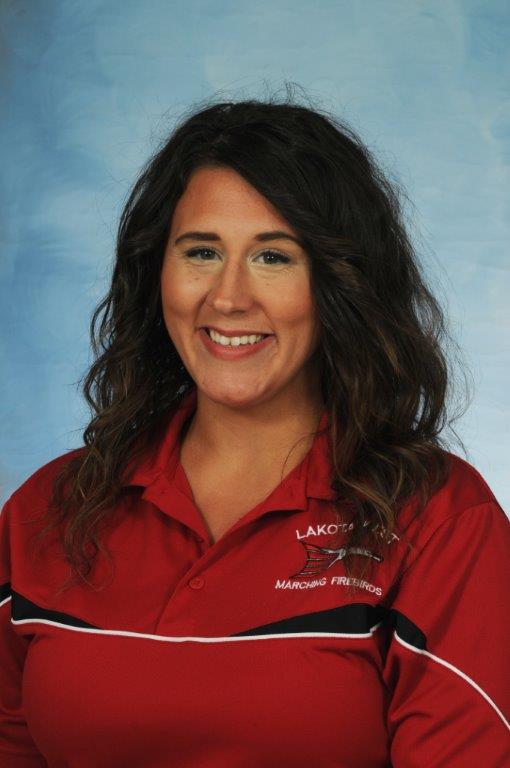 Alison Blankenship, Color Guard Director, currently resides in Dayton, Ohio and holds an Associate's degree in communications from Sinclair Community College. Alison attended Northmont HS and was an active member of their color guard and winter guard program. Since then, Alison has continued with the activity marching with the Cadets drum and bugle corps in 2005 through 2008. Alison aged out of the Cadets as the captain of the color guard in 2008. In addition, she marched Onyx World in 2006 and 2007; followed by Zydeco World in 2008 and 2009. She finished her marching career as the captain of Zydeco in 2009. Alison has been on staff with the Lakota West HS color guard program since the summer of 2007. She has also taught other area high schools and independent organizations including Zydeco.