A Taste for Music

…supporting our bands one bite at a time.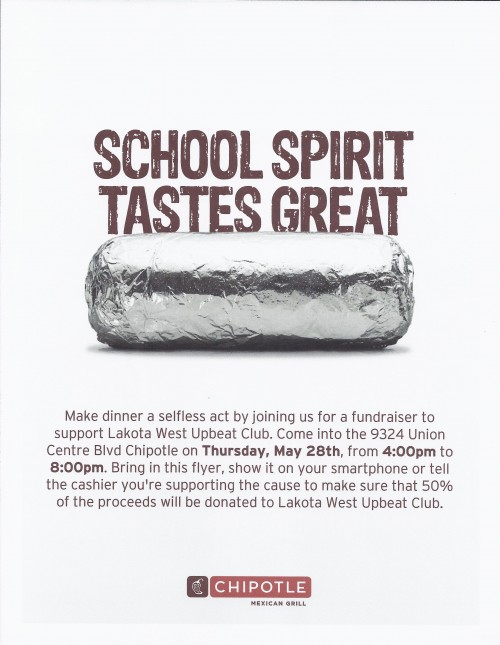 Make dinner a selfless act by joining us for a fundraiser to support Lakota West Upbeat Club. Come into the 9324 Union Centre Blvd Chipotle on Thursday, May 28th, from 4:00pm to 8:00pm. Bring in this flyer, show it on your smartphone or tell the cashier you're supporting the cause to make sure that 50% of the proceeds will be donated to Lakota West Upbeat Club.
Thanks to everyone for supporting the band programs this year through our "A Taste for Music" fundraiser program.
Please continue to check back here for upcoming fundraisers for the 2014-15 school year.  If you have any questions or would like to help with this fundraiser program, please contact Gretchen Eckerle at taste@lakotawestbands.org.