A Taste for Music

…supporting our bands one bite at a time.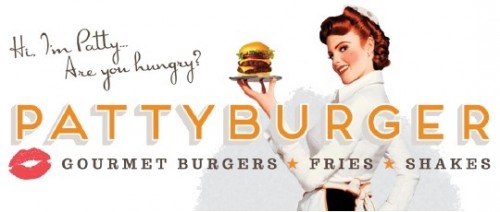 9220 Allen Road
West Chester, OH  45069
September 19, 20 & 21
The next Taste for Music fundraiser will be held on Friday, September 19, Saturday, September 20 and Sunday, September 21, 2014 at PattyBurger at 9220 Allen Road in West Chester.  The fundraiser will be held all weekend – so plan to come several times during the weekend to support the band.  The Lakota West Upbeat Club will receive 20% of ALL purchases during the fundraiser time period with proceeds supporting the Lakota West band programs.  
Click HERE for the flier that must be presented at the time of purchase. The flyer is required and will be attached to the receipt. No coupons can be used including the free chips for Lakota students card.
Click HERE to visit the PattyBurger website and view their menu of  gourmet burgers, fries and shakes.
Thanks to everyone for supporting the band programs this year through our "A Taste for Music" fundraiser program.   Please continue to check back here for upcoming fundraisers for the 2014-15 school year.  If you have any questions or would like to help with this fundraiser program, please contact Gretchen Eckerle at taste@lakotawestbands.org.