Kroger Cards
Kroger Cards
Do you shop at Kroger? Every time you scan your Kroger Plus Card, you could earn money for The Lakota West Bands. CLICK HERE and follow the directions to register your Kroger Plus Card to earn money for The Lakota West Upbeat Club benefitting the Lakota West Bands.
The Lakota West Upbeat Club Non-Profit Organization Number is 80376.
For additional information, contact Suzanne Brungs at 759-0987 or email Kroger@lakotawestbands.org.
Thank you for supporting the Lakota West Band Program!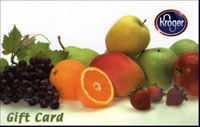 Kroger Plus Cards
This is our easiest fundraiser – simply pay for your groceries using your Kroger Plus Card and once it has been registered every purchase helps to support the Lakota West Band program.