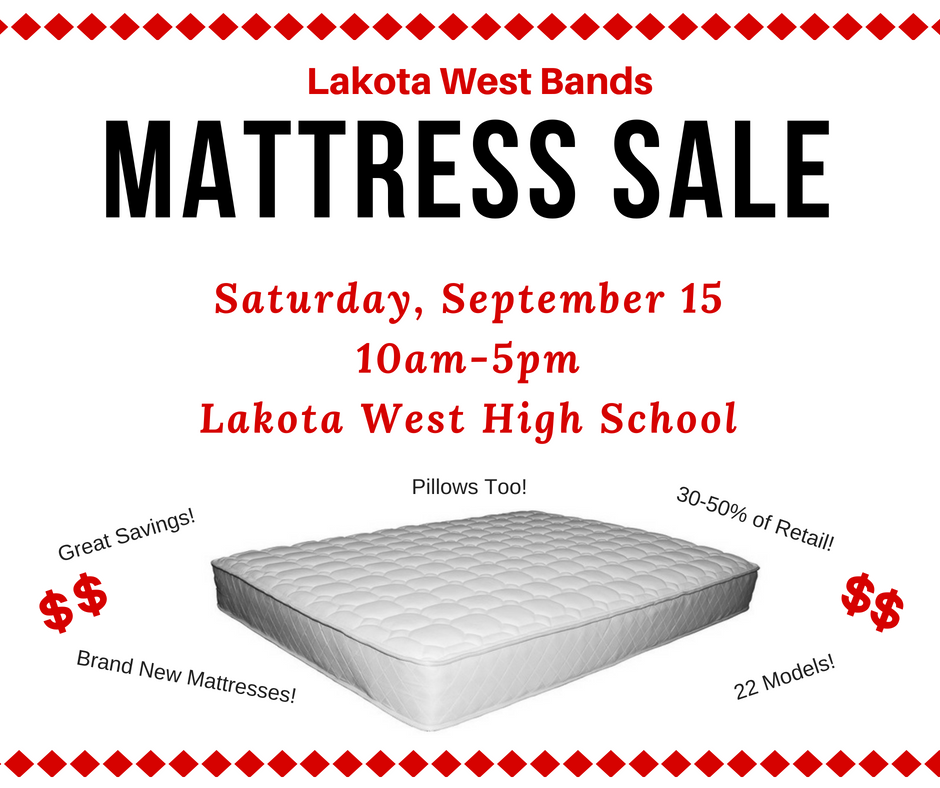 Saturday, September 15 from 10am to 5pm  
Lakota West High School's Main Street
8940 Union Centre Boulevard, West Chester, OH 45069
Support Lakota West Bands on Saturday, September 15 with our 11th Annual Mattress Sale Fundraiser! Profits go directly to the Lakota West Upbeat Club.
Brand new, name brand top quality mattress sets with full manufacturer warranties.  Higher quality for price than a retail store! All sizes, price ranges, delivery and financing will be available. Floor models will be on display at Lakota West High School from 10:00am to 5:00pm on Saturday, September 15.
If you, or anyone you know is in the market for a new mattress…check out this fundraiser!!  If you need a new mattress before this sale or have any questions, please contact Ultimate Fundraising Solutions at dharbin65@yahoo.com.
To print and share flyer – click here.
Every sale will benefit Lakota West Bands, so share and spread the word to family, friends, neighbors and coworkers!