A Communication of the Lakota West Upbeat Club
 Volunteers needed for Band Camp!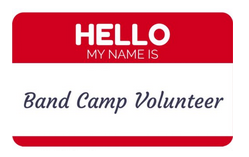 Band Camp is here!  Our students and directors need help in order to make band camp safe, productive, and even fun! Volunteers are needed to serve meals, maintain water stations, chaperone events, help at first aid stations, and more.  Other than a willingness to help, no special skills are required. Thanks for your assistance and support!
Pre-Camp is week of 7/24, Band Camp is week of 7/31, and Post Camp is week of 8/7. See schedule here on our calendar.
There are open spots throughout, but critical areas we still need to cover are:
Week of 7/31 – Lunch coverage on Tuesday, Thursday and Friday, and the Lock-in Friday evening.
Week of 8/7: – Friday from 1-5pm.
Please consider a shift to help ensure a smooth running band camp.