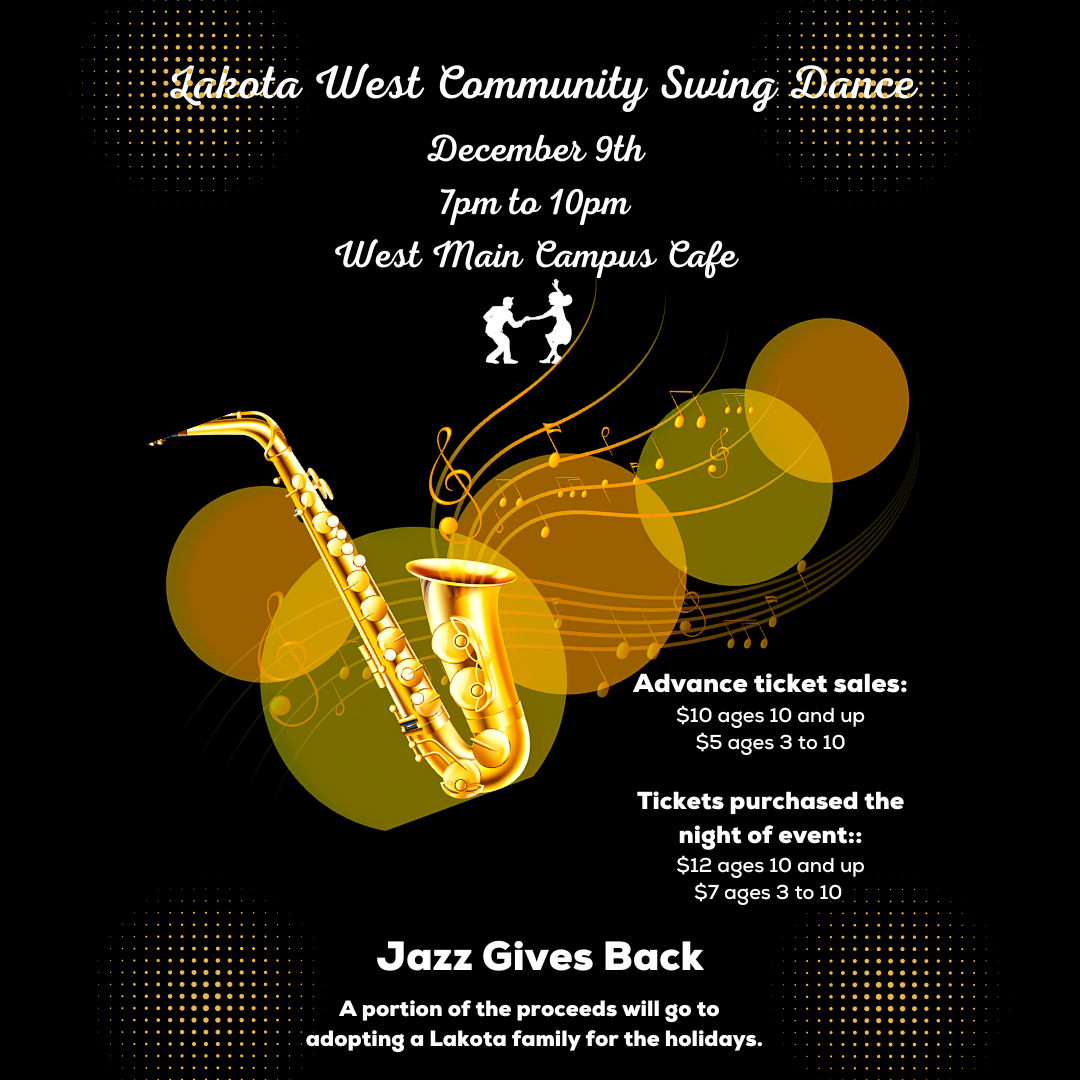 The Swing Dance is Friday, December 9th from 7:00 pm to 10:00 pm in the Lakota West Cafe'.
Entertainment
Entertainment will be provided by our very own talented Jazz musicians, and Swing Dance instructors will be on hand to provide some lessons. There will be a dance contest, snacks and desserts! 
Jazz Gives Back
A portion of the proceeds will go to adopting a Lakota family for the holidays.
Tickets
Tickets will be available in advance at $10/ea or $12 at the door. Tickets for children aged 3-10 are $5 in advance or $7 at the door. Purchase tickets at this link.
The planned order of performance is:
7:00-7:15 – Jazz Orchestra
7:25-7:55 – Freshman Jazz Ensemble
8:05-8:35 – Jazz Lab Band
8:45-9:15 – Jazz Ensemble
9:25-10:00 – Jazz Orchestra



Hope to see you on the dance floor!