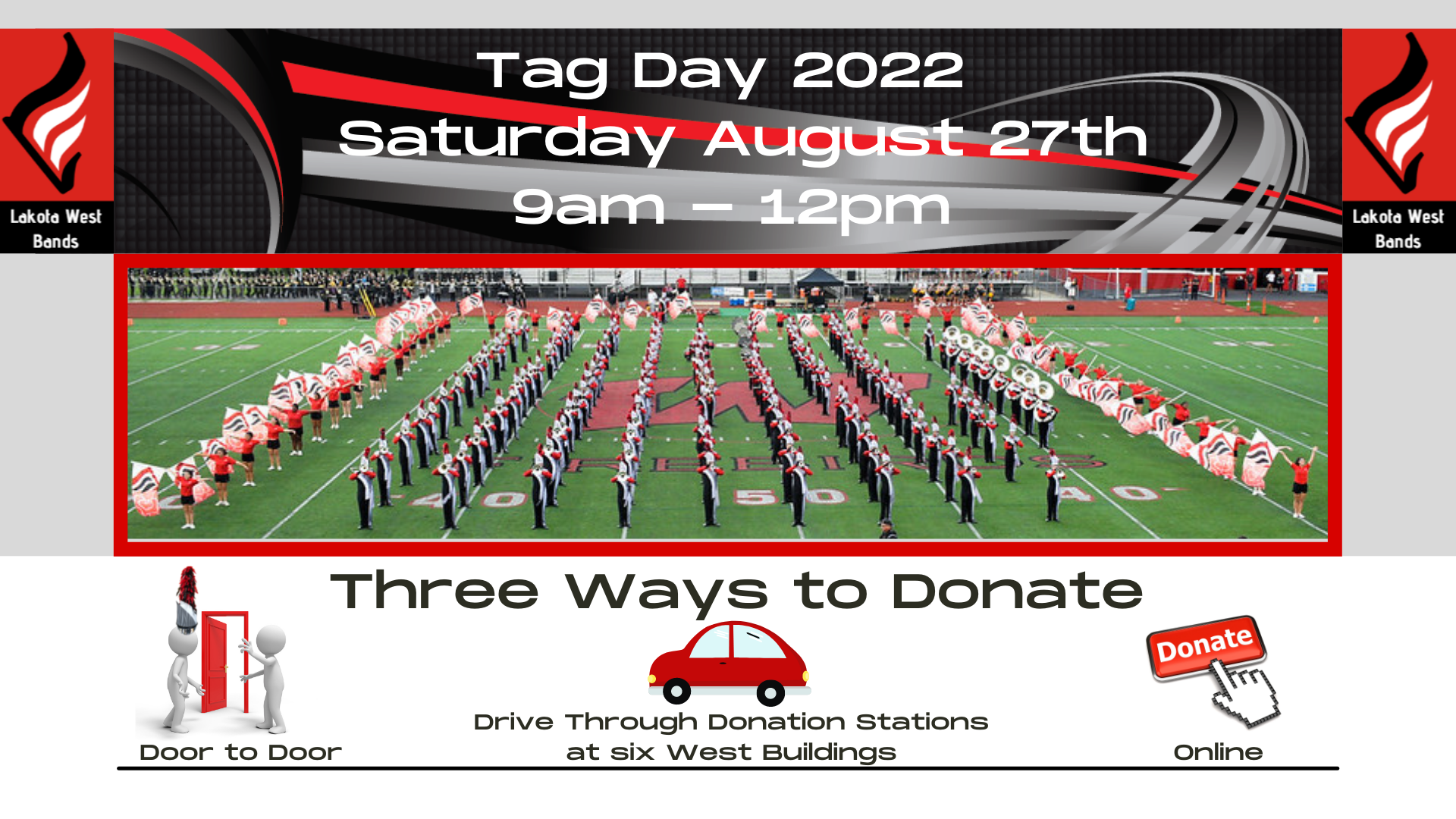 What is Tag Day?
Our biggest fundraiser of the year! Band students will be going door to door in YOUR neighborhood 9am-1pm on Saturday 8/27.
If we miss you, you can donate online or stop by one of the drive-through locations (TBD):
Lakota West High School at 8940 Union Centre Blvd
Lakota West Freshman School at 5050 Tylersville Rd
Plains Jr School at 5500 Princeton Rd
Ridge Jr School at 6199 Beckett Ridge Blvd
Adena Elementary at 9316 Minuteman Way
Heritage Early Childhood School at 5052 Hamilton-Mason Rd
All donations support the band's uniform and equipment fund. We appreciate your support!
Check out this video from 2021 for all the facts!