Lakota West Bands
Click 
HERE
 for  2015 Rose Parade Information
. . . . . . . . . . . . . . . . . . . . . . . . . . . . . . . .
Upcoming Fundraisers
Click HERE to read about our upcoming Mattress Sale Fundraiser that will be held at Lakota West High School on Saturday, September 20, 2014.
The next Taste for Music Fundraiser will be held at PattyBurger on September 19-21, 2014.  Click HERE for details and to print the fundraiser flier.
. . . . . . . . . . . . . . . . . . . . . . . . . . . . . . . .
Tag Day 2014
On Saturday, September 6, the Lakota West High School Band members went door-to-door throughout the neighborhoods of West Chester and Liberty Townships to ask for donations for the band programs. Tag Day is the biggest annual fundraiser for our band programs. All contributions go to the maintenance and purchase of uniforms and support for the band programs. The Lakota West Marching Band is predominantly funded through student fees and community support. The Lakota West High School Bands greatly appreciate all the support provided by the community for this fundraiser and throughout the year. If we missed you on Tag Day and you would like to make a donation to our Tag Day fundraiser, please click on the PayPal link below:
. . . . . . . . . . . . . . . . . . . . . . . . . . . . . . . .
SYMPHONIC WINDS TO PERFORM AT OMEA STATE CONVENTION
Symphonic Winds will perform at the 2015 Ohio Music Education Association (OMEA) state convention. They were invited to perform Saturday, February 7, 2015 for representatives from many of the 612 public school districts and 51 colleges and universities in Ohio.
The convention will be held February 5-7, 2015 in the new Cleveland Convention Center, Cleveland, Ohio. OMEA is the third largest of the 52 federated state affiliates of NAfME, the National Association for Music Education. OMEA members are involved at all levels of music education, serving more than 1.8 million public school students in Ohio. The mission of OMEA is to advance music education by encouraging the study and making of music by all.
. . . . . . . . . . . . . . . . . . . . . . . . . . . . . . . .
2014 Director Changes
I'm excited to announce many changes for the 2014-15 Lakota West Instrumental Music program: Phil Chumley returns as the Plains Junior High band director, following Joe Tignor's retirement. His first seven years in the Lakota Distict, Mr. Chumley was the Plains Junior High band director. He's looking forward to returning, following a four year stint as the Lakota West Freshman School and assistant high school director. He'll continue his work with the Marching Firebirds. Replacing Mr. Chumley as the Lakota West Freshman School director and assistant high school director is Tom Racic. Mr. Racic has been part of the Lakota West Bands on a part-time basis for the past six years. Andrew Carr has joined our staff…again! He's not only a former colleague and a former student–he's my friend. He's also an outstanding band director. I look forward to working closely with Mr. Carr this year in preparation of my retirement. Please join me in welcoming these two dedicated, enthusiastic musicians. Allow me to introduce them to you: Andrew Carr is excited to be rejoining the Lakota West team of directors for the coming 2014 school year. Mr. Carr just completed his third year as associate director of bands at Kettering Fairmont High School. He taught students from 6th grade through 12th grade. Prior to his employment at Kettering Fairmont, Mr. Carr was the director of jazz studies teaching five curricular jazz bands at Lakota West High School. Previous to his time at Lakota, he was the director of bands at New Richmond High School for five years. Mr. Carr is a 1998 graduate of Lakota West High School. He holds a bachelor's degree in music education from Miami University. He is currently working on his masters of music degree at Miami University during the summers. Mr. Carr has extensive marching experience. He marched with Lakota West and Miami University. He also has a DCI world championship ring earned with the Cavaliers Drum and Bugle Corps during the 2000 season. Mr. Carr has taken three trips to Europe and Russia on choral tours. During one of these trips, he sang in St. Peter's Basilica for Pope John Paul II. Mr. Carr has had the good fortune to perform with or under the direction of many well-known artists: Gunterh Schuller, Michael Colgrass, Fredrick Fennell, Steven Reineke, Jeff Folkens, Scott Belck, Dana Hall, Wynton Marsalis, Branford Marsalis and A.R. Rahman, to  name a few. Mr. Carr remains an active trumpet player, having performed with many professional and amateur groups. He plays regularly in the Emerald City Jazz Orchestra and often performs in and directs musical theater productions. Mr. Carr is an active member in the Ohio Music Education Association. He has regularly attended OMEA contests and often hosted events, acting as the chair of several All-State ensembles. He is also a member of the International Trumpet Guild, and NAfME.  Mr. Carr resides in West Chester, OH with his wife Alyssa and one year old son Chandler. Tom Racic has worked with the Lakota bands since 2008 and is looking forward to his new position at Lakota West. Mr. Racic has been the percussion director and arranger for the Marching Firebirds for six years and the assistant marching band director for the past three seasons. Under Mr. Racic's direction, the high school percussion ensembles have been awarded several superior ratings each year at OMEA solo and ensemble contest and have performed in yearly concerts that recently featured the Miami University Steel Band and the NKU Percussion Ensemble. He has also been the Concert Band and the 8 O'clock Jazz Band director at Lakota West. For the past two years, Mr. Racic has been the 6th grade band director at Cherokee, Freedom, Heritage, and Woodland elementary schools. Mr. Racic received his bachelor of music degree in music education from Northern Kentucky University, and is currently working toward his masters of music degree at Miami University. Prior to coming to Lakota West, Mr. Racic was director of bands at Mt. Healthy High School. He was also on the percussion staff at Capital Regiment Drum and Bugle Corps and Magic of Orlando Drum and Bugle Corps. Mr. Racic is a member of Music Educators National Conference, Ohio Music Education Association, Phi Mu Alpha Sinfonia, the Percussive Arts Society, and the Vic Firth Education Team. He lives in West Chester with his wife Amy and son Van. I couldn't be happier about our new staff and look forward to a great school year! See you at the Rose Parade, Greg Snyder
. . . . . . . . . . . . . . . . . . . . . . . . . . . . . . . .
2014 OMEA Large Group State Contest
One-of-a-Kind for Ohio:  Not only is the Lakota West Instrumental program the only Ohio band program to advance three concert bands to state competition in class AA and A, but each of the Firebird bands earned straight superior ratings at the 2014 OMEA Large Group State Contest held on May 2, 2014.  Congratulations to all three Lakota West High School concert bands:  Symphonic Winds (AA), Red Symphonic Band (A) and White Symphonic Band (A).
 . . . . . . . . . . . . . . . . . . . . . . . . . . . . . . . .
Rose Parade President Visit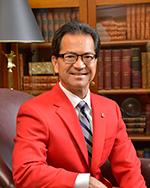 The Lakota West Bands were honored to host the Rose Parade President Richard Chinen and his wife, Kimberly, from April 25 – 28, 2014.  During his visit, Mr. Chinen presented Lakota West Band Director, Greg Snyder with the official Tournament of Roses Parade Flag at the Spring Band Concert on April 28th. This year, Mr. Chinen  revealed "Inspiring Stories" as the theme for the 126th Rose Parade.  "The 2015 theme allows us to reflect on and appreciate the many people around us who elevate the human spirit by who they are, what they have done and what they continue to do" said Mr. Chinen. During their visit, the Chinens had the opportunity to visit several attractions around the area and taste some of our local Cincinnati favorites including Montgomery Inn, Skyline Chili and Graeter's Ice Cream.  On Saturday April 26th, the Lakota West band families had the opportunity to meet Mr. Chinen and his wife and spend the afternoon enjoying a lunch cruise on the Ohio River on BB Riverboats. Click below to see interviews with local media and Mr. Chinen: Fox 19 WLWT
. . . . . . . . . . . . . . . . . . . . . . . . . . . . . . . .
2014 Marching Band
Every student will need to fill out a Commitment form and return along with their non-refundable deposit(s):   Commmitment form Notice about fee collection this year for the marching band fees and the Rose Parade trip payments:   Fee Collection Complete marching band schedule for 2014-15: Marching Band Schedule How to become a chaperon for the Rose Parade trip: Rose Parade Trip Chaperones 05/27/14 UPDATED: New Payment Information for Marching Band Fees and the Rose Parade Trip Click HERE for a copy of the 2014 Marching Firebirds Handbook.  The handbook includes the TOP 10 things you need to do to get ready for Band Camp, important information and guidelines for students and parents, Uniform fitting days, Band Camp information, the 2014 Season Schedule and the required forms to bring to Band Camp. Click HERE for instructions on paying for marching band uniform items (red polo, khaki shorts, gloves, shoes, belts, berets, etc.) in CHARMS.
. . . . . . . . . . . . . . . . . . . . . . . . . . . . . . . .
2014 OMEA Large Group Contest District XIII
Congratulations to all five Lakota West concert bands: Symphonic Winds, Red Symphonic Band, White Symphonic Band, First Period Freshman Band and Second Period Freshman Band. All five bands earned a Superior Rating at the OMEA District Adjudicated Event March 14 and 15. The Lakota West Instrumental program is the only band program in Ohio to accomplish this feat in Class AA, Class A, and Class C.
. . . . . . . . . . . . . . . . . . . . . . . . . . . . . . . .
Marching Firebirds Recognized at Statehouse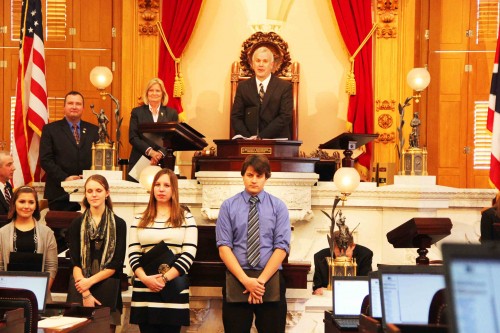 The Marching Firebirds received a proclamation for marching in the 2013 Macy's Thanksgiving Day Parade this week. Director of bands Greg Snyder and field commanders Meagan Dembicky, Tristan McPhail, Nick Anderson and Kaetlin McVaugh made the trek to the State Capitol in Columbus to receive the award. "The entire state of Ohio was proud of your performance on this prestigious national stage," says state representative Margaret Conditt, district 52. In separate ceremonies, Snyder and the students were awarded the commendation before the Ohio House of Representatives and the Ohio Senate of the 130th General Assembly. Click below for full articles in the: Pulse Journal Cincinnati Enquirer Lakota Online News
. . . . . . . . . . . . . . . . . . . . . . . . . . . . . . . .
Click HERE for Rose Parade Details
Lakota West Marching Firebirds Selected for 2015 Tournament of Roses Parade
Congratulations to the Lakota West Marching Firebirds for their historic second invitation to the Tournament of Roses Parade in Pasenda, California on January 1, 2015.  The nearly 300-member marching "Firebirds" already holds the historic distinction of being the first Southwest Ohio prep band to earn an invite to the internationally prestigious Tournament of Roses Parade in Pasadena, California in 2008. The Lakota Board of Education has announced a special meeting Sept. 23, 2014 to officially accept the invitation to perform. (Clark, news.cincinnati.com, 9/22/13)
Read the story at Cincinnati.com
. . . . . . . . . . . . . . . . . . . . . . . . . . . . . . . .
Lakota West Marching Firebirds Selected for 2013 Macy's Thanksgiving Day Parade in NYC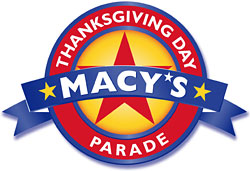 Congratulations to the Lakota West Marching Firebirds for their selection to the 2013 Macy's Thanksgiving Day Parade in New York City, New York. The Firebirds were one of 11 bands selected from hundreds of schools nationwide. "Macy's made the surprise announcement in the school's gym Monday in front of a crowd of 600 students and staff. Spokesman Orlando Veras says, "Lakota West has one of the best overall music programs in the country. Their musical and marching ability along with the entertainment value they bring to all of their performances made them an excellent choice to represent their community and the state of Ohio in the 2013 Macy's Parade." (Weingartner, www.wvxu.org, 4/9/12) Photos by www.groupphotos.com: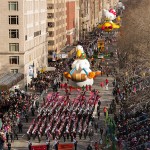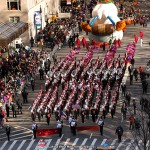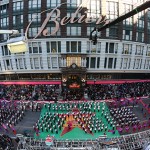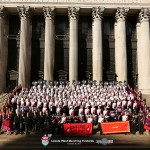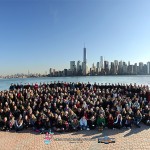 WLWT.com Lakota West groups take part in Macy's Thanksgiving Day Parade
WCPO.com Lakota West marches in Macy's Parade
View the April 9 Story and Video on the News5 WLWT Website
View the April 9 Story and Video on the Channel 9 WCPO Website
View the April 9 Story and Video on the Fox 19 Website
Read the story at Cincinnati.com
. . . . . . . . . . . . . . . . . . . . . . . . . . . . . . . .
Lakota West Marching Firebirds – West Side Story
2013 OMEA State Finals,  SUPERIOR Rating 1
. . . . . . . . . . . . . . . . . . . . . . . . . . . . . . . .
Let's make this a record year for the Kroger Rewards Program!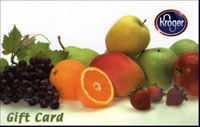 This is our easiest fundraiser – simply pay for your groceries using your Kroger Plus Card and once it has been registered every purchase helps to support the Lakota West Band program. CLICK HERE to learn how to register your Kroger Plus Card so you can start to earn money for The Lakota West Bands.