Lakota West Bands
Summer 2016
Thanks for a great 2015-2016 school year! Enjoy your summer, and keep on practicing.
---
Have you enrolled or renewed with Kroger Community Rewards?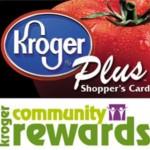 It's free, and it's Lakota West Bands' easiest fundraiser. All you have to do is go to krogercommunityrewards.com and designate "Lakota West Upbeat Club" in the Community Rewards section of your Kroger account. When you shop for groceries, swipe your Kroger Plus card (or enter the alternate ID) and the band earns money via a donation from Kroger. Already enrolled? It's important to note you have to renew your enrollment each April for the band to receive the Kroger Community Rewards benefit.