Lakota West Bands
Lakota West Marching Band Scholarships
Lakota West families looking for assistance with their student's marching band fees are encouraged to apply for grant consideration. Upbeat Club money is set aside each year from fundraisers and donations to cover 1/2 of the marching band fee assessed to students participating in the Lakota West Marching Band, including Color Guard.  This scholarship opportunity is for students in grades 9-12.  Families interested in this scholarship must submit an application per student to Sue Tanner at president@lakotawestbands.org. A limited number of scholarships are available. The deadline for consideration for the 2013 marching season is May 24, 2013.  Please CLICK HERE for the word document version or CLICK HERE for more info and to access the application as a pdf.
*All applications must be submitted by the deadline date.
. . . . . . . . . . . . . . . . . . . . . . . . . . . . . . . .
Lakota West Marching Firebirds
selected for
2013 Macy's Thanksgiving Day Parade in NYC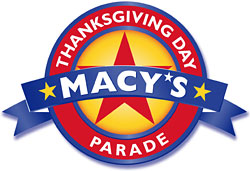 Congratulations to the Lakota West Marching Firebirds for their selection to the 2013 Macy's Thanksgiving Day Parade in New York City, New York. The Firebirds were one of 11 bands selected from hundreds of schools nationwide. "Macy's made the surprise announcement in the school's gym Monday in front of a crowd of 600 students and staff. Spokesman Orlando Veras says, "Lakota West has one of the best overall music programs in the country. Their musical and marching ability along with the entertainment value they bring to all of their performances made them an excellent choice to represent their community and the state of Ohio in the 2013 Macy's Parade." (Weingartner, www.wvxu.org, 4/9/12)
View the April 9 Story and Video on the News5 WLWT Website
View the April 9 Story and Video on the Channel 9 WCPO Website
View the April 9 Story and Video on the Fox 19 Website
Read the story at Cincinnati.com
. . . . . . . . . . . . . . . . . . . . . . . . . . . . . . . .
Let's make this a record year for the Kroger Rewards Program!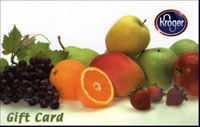 This is our easiest fundraiser – simply pay for your groceries using your Kroger Plus Card and once it has been registered every purchase helps to support the Lakota West Band program. CLICK HERE to learn how to register your Kroger Plus Card so you can start to earn money for The Lakota West Bands.