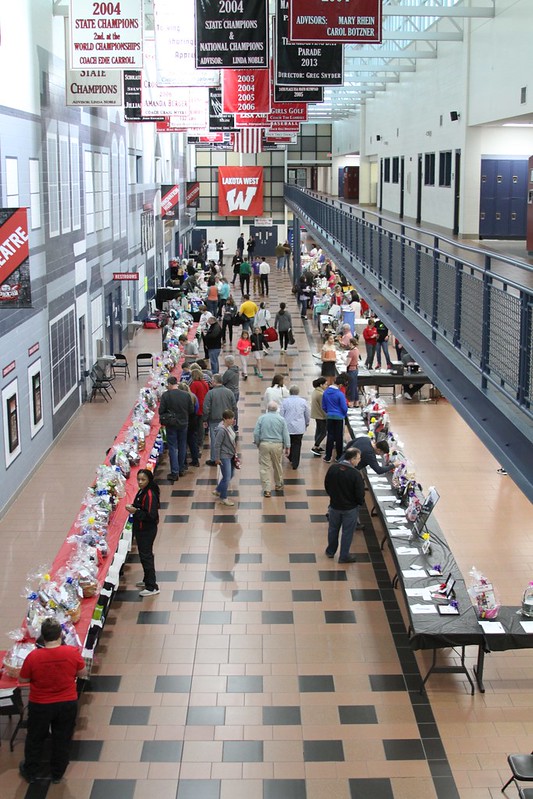 The 23rd Annual Jazz 'n Cakes
A Lakota West Bands and West Chester Tradition
Saturday, March 28th, 2020     We hope to reschedule in April
8:00am – 12:00pm
Lakota West High School
Check out the Basket Raffle on Main Street  – Click here for basket raffle tickets or buy at the door
Shop our Main Street Market with crafters and merchants of all types
Entertainment provided by the Lakota West Jazz Bands:
                      8:00 am – LW Freshman
8:40 am – Ridge
9:10 am – LW Combo
10:00 am – Plains
10:30 am – LW Ensemble
11:25 am – LW Combo
Tickets available at the door – $7—–  Children under 3 are free
Lincoln Drive Event – You get to drive the vehicle(s) and fill out a survey about your thoughts on the vehicle. You will not be contacted after the event. You must be 18 yrs or older to drive and there will be set course. Sign up at link here – http://bit.ly/39EQx9R
Sponsored by the Lakota West Upbeat Club.  Proceeds support all Lakota West Bands, Color Guard, Winter Guard and the Dan Kenworthy and Bill Weatherwax Memorial Scholarship Funds.