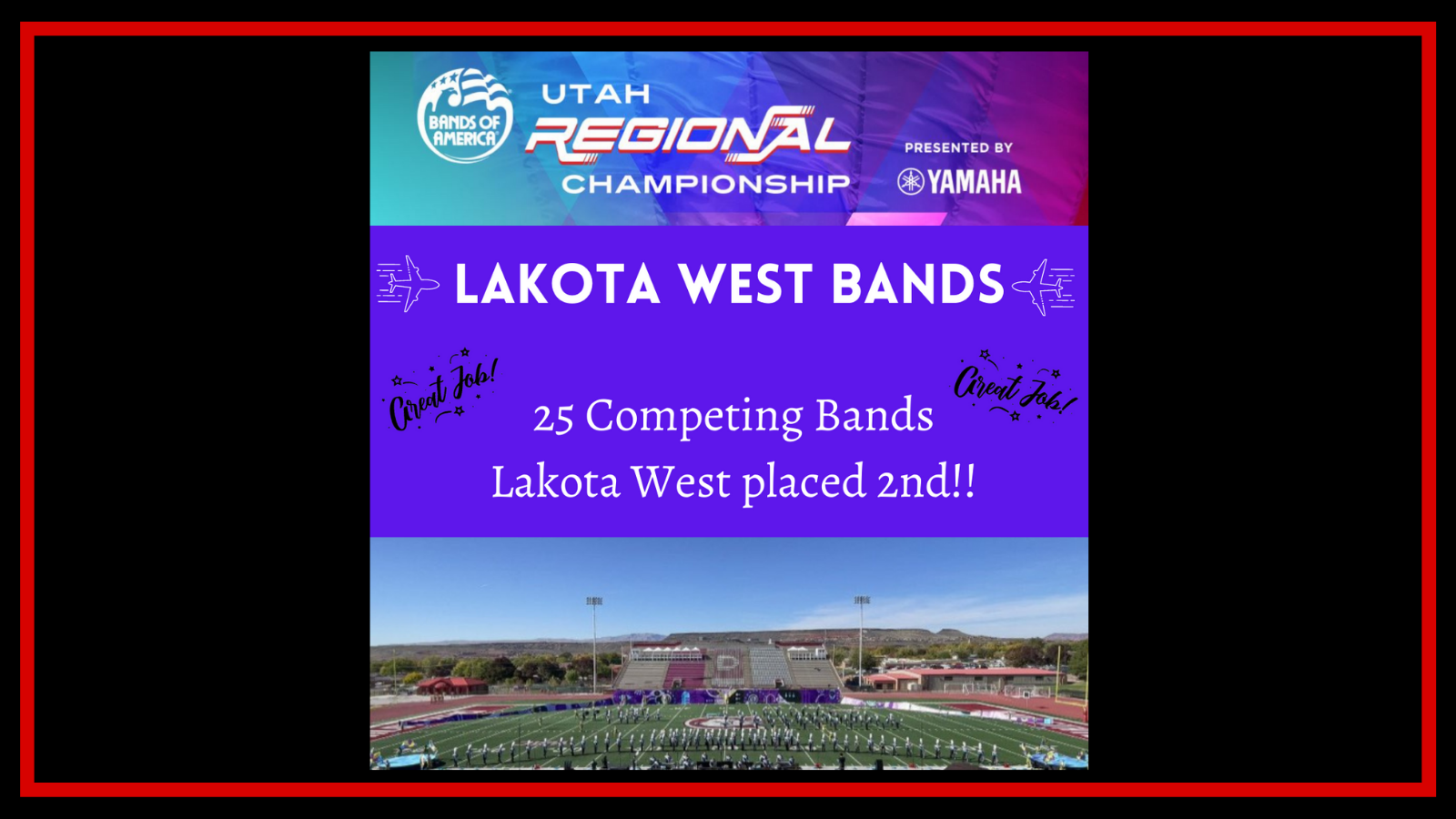 St George Utah Regional Championship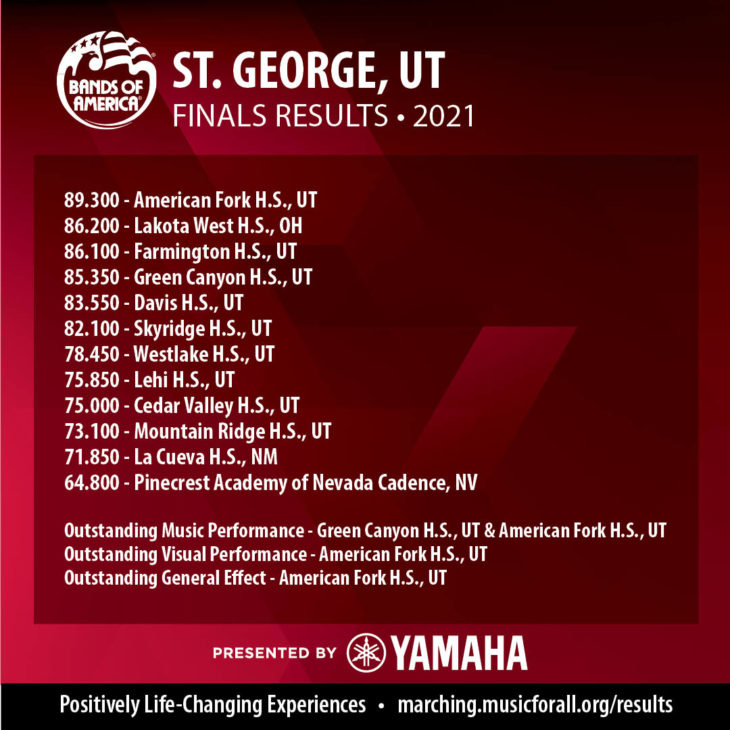 Wow is all we can say. The kids played their hearts out and did it at a higher elevation! We moved from 3rd to 2nd at finals and we could not be more proud of the results, and of our season. THANK YOU to our community for coming to our send-off performance before we departed, and for all the support and encouragement.
Photos, Photos and more photos!
Thank you to our band photographers and chaperones who sent us photos, and to Shirley for organizing them for our albums. More have been added to each day so please enjoy!
Day 1 – 11/3 – https://flic.kr/s/aHsmX8HkuY
Day 2 – 11/4 – https://flic.kr/s/aHsmX8Yxwo
Day 3 – 11/5 – https://flic.kr/s/aHsmX5uvmT
Day 4 – 11/6 – https://flic.kr/s/aHsmX5LFyz
Day 5 – 11/7
Marching Band Concert
The concert is confirmed on Monday 11/15 at 7pm in the West gym. More information to come with report time, uniforms etc.
Upbeat Meeting
Our November meeting is Thursday 11/18 at 6:30pm in the West band room. Note: we return to West Main for the remainder of the year.
Winter Guard
Winter Guard auditions are Friday 11/19 at the Freshman gym starting at 7p with registration and check-in, and 7:30 – 9:30pm for auditions.
Calendar