One of our largest events, one of our biggest fundraisers, and one event not to be missed!
Ticket Sales
Tickets are $10 and each band student is encouraged to sell 4 tickets to family, friends, and neighbors.  If you were unable to purchase tickets at the Concert Band concerts last week, your ticket envelope is being sent home with your child to sell or to purchase for your family. You can activate these tickets by using the QR code attached to the ticket envelope and pay online by credit card or return cash or check made out to Lakota West Upbeat Club to Mr. Carr or Mr. Celek by Friday, March 11th.
Additional tickets are available for purchase online HERE.
Our Jazz 'n Cakes web page and Facebook Event, are designed to be shared can be used to invite people to the event. Please share!
Baskets
Sign up HERE to sponsor a themed basket from your family or join with a few families or your student's section to sponsor one together! Themes and basket filler ideas included on the sign up!
Are you part of a monthly subscription club- ie wine of the month, bourbon tasting, etc? Would you consider donating an item or two?
Does your family or company have season tickets to a sporting event, theater event, etc that you could donate tickets for a single date that might not otherwise be used?
Would your family or company be willing to sponsor a basket for $100, $200, $300, or any amount, and our Jazz 'n Cakes team will do the shopping for you, assemble the basket, and put your name or your company's name on it?
Do you have a Christmas gift that never got returned and is now collecting dust that would make a great basket item?
All basket ideas and contributions are welcome and appreciated!
Donations to help fill baskets
Each student is asked to send in a $5 or $10 gift card, or any amount that is good for you! Gift cards will be collected in class through Wednesday, March 23rd, and then assembled into fabulous baskets! Please donate a gift card using the following theme suggestions to help ensure a fun variety of prizes and baskets.
Freshman ZERO and FIRST Bell: Shopping Spree (Stores where you can buy anything- Target, Walmart, Amazon, Kroger, Meijer, Kohl's, etc.)
Concert Band: Good Morning (Favorite coffee and breakfast spots)
Symphonic Band: Driving Around in my Automobile (Gas Cards and Car Washes- Any locations!)
Symphonic Winds: Fast Food Frenzy (Your favorite fast-food lunch & dinner spots!)
Basket Raffle Ticket Sales
You can't win a basket until you purchase basket raffle tickets! Lucky for you, we are selling them in advance! Walk in and they are ready and waiting for you! The more you buy, the more tickets you'll have to win a basket!
5 tickets – $5
15 tickets – $15
25 tickets – $20
50 tickets – $30
100 tickets – $50
150 tickets – $70
250 tickets – $100
300 tickets – $125
500 tickets – $150
Once your online purchase is complete, you will receive a confirmation email with an order number. Please present this order number and the name on the order at the raffle ticket purchase table on Main Street at any time during the event. Your raffle tickets will be ready for pick up! Good luck!
Link to purchase raffle tickets.
Snack Donations
Jazz Bands Only:
"Snack Attack" sponsored by all the Lakota West Jazz Bands!
Please select TWO favorite or unique snack items up to $5 each and send them into school with your child no later than Wednesday, March 23rd.  There's always Doritos, Coke, or a giant Rice Krispie Treat! What about Takis, Funions, Squirt, Moon Pies, or Cry Babies? Be creative and find something unexpected!  These items will be raffled off all morning during the event, please help us offer lots of snacks to win!
Volunteers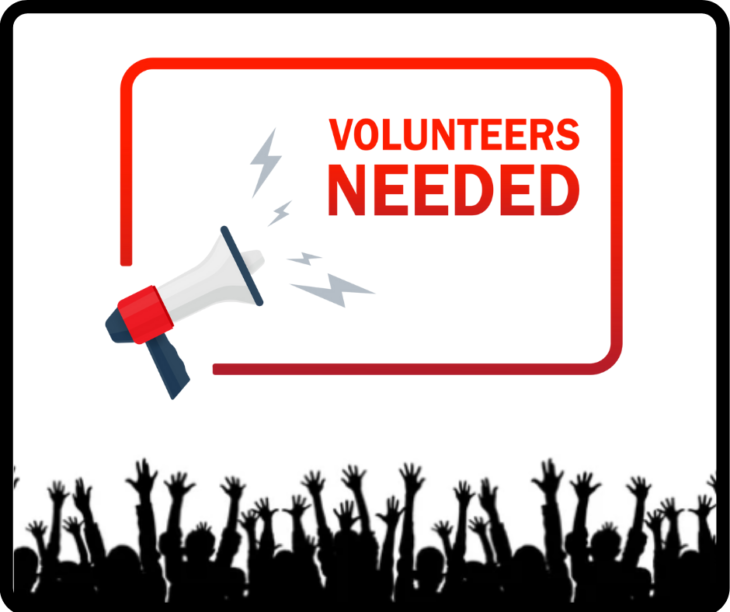 Many Adult & Student Volunteers are needed to help make this event run smoothly! Many jobs are available throughout the morning from collecting and selling event tickets, to preparing and serving breakfast and beverages, to selling raffle tickets and monitoring Main Street activities! No experience necessary, all instructions provided, and all are welcome! If your child is a jazz student, you WILL be able to see them play, simply note it on the Sign Up. Get in on the fun!
Adult Sign Up HERE.
Students Sign Up HERE.
Order of Performances:
8:00 – 8:20 Lakota West Jazz Orchestra
8:30 – 8:50 Plains Junior
9:00 – 9:20 Ridge Junior
9:30 – 10:10 West Freshman
10:20 – 11:00 Lakota West Jazz Lab Band
11:10 – 12:00 Lakota West Jazz Orchestra
Questions about any of this information?  Contact Amy Koenes at president@lakotawestbands.org.