A communication of the Lakota West Upbeat Club and Directors:
This communication covers:
Main Event Fundraiser
Upbeat Club Meeting
Try Band
Solo & Ensemble Contest
Jazz 'n Cakes
Calendar Highlights
Main Event Fundraiser 1/14/20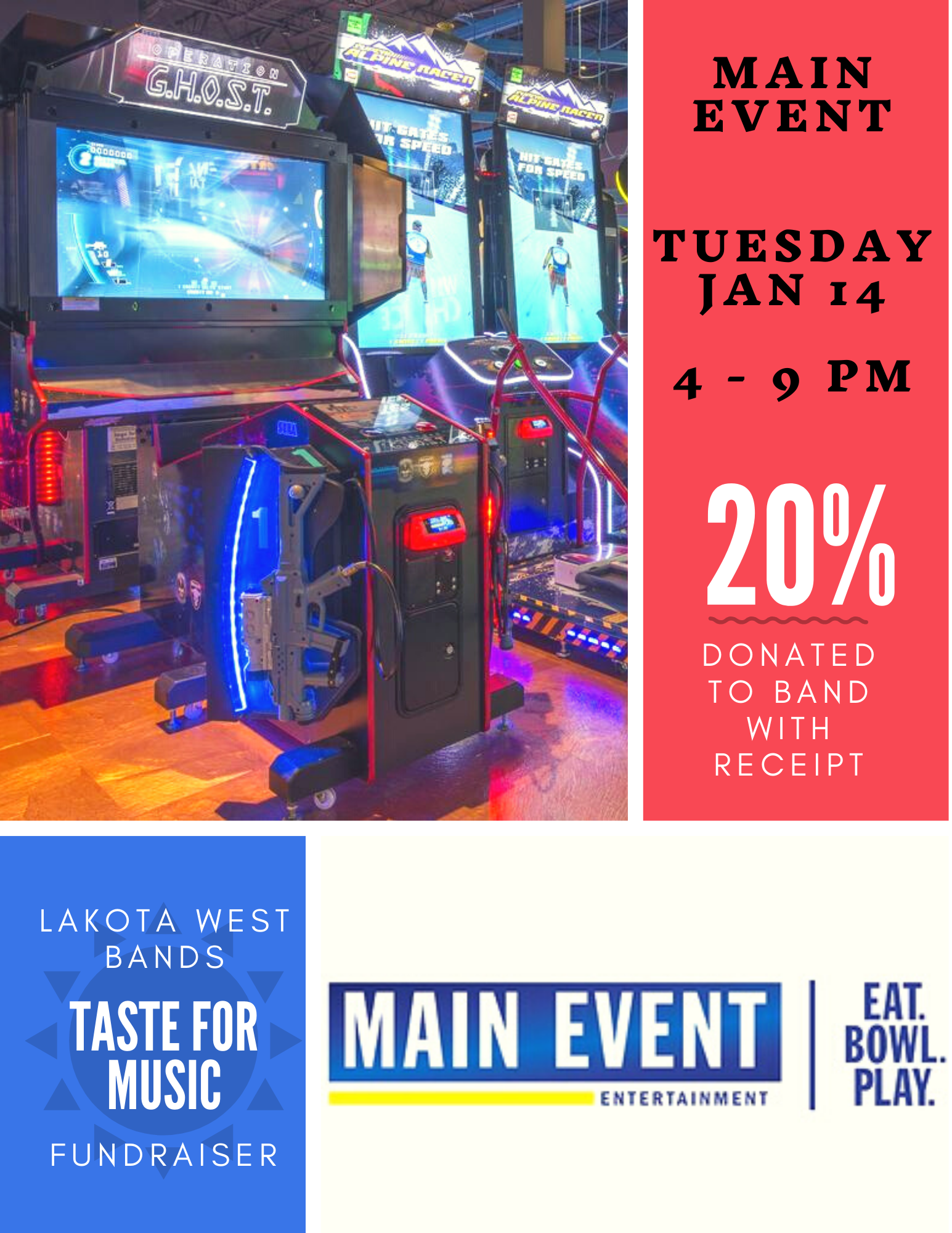 Upbeat Club Meeting 1/16/20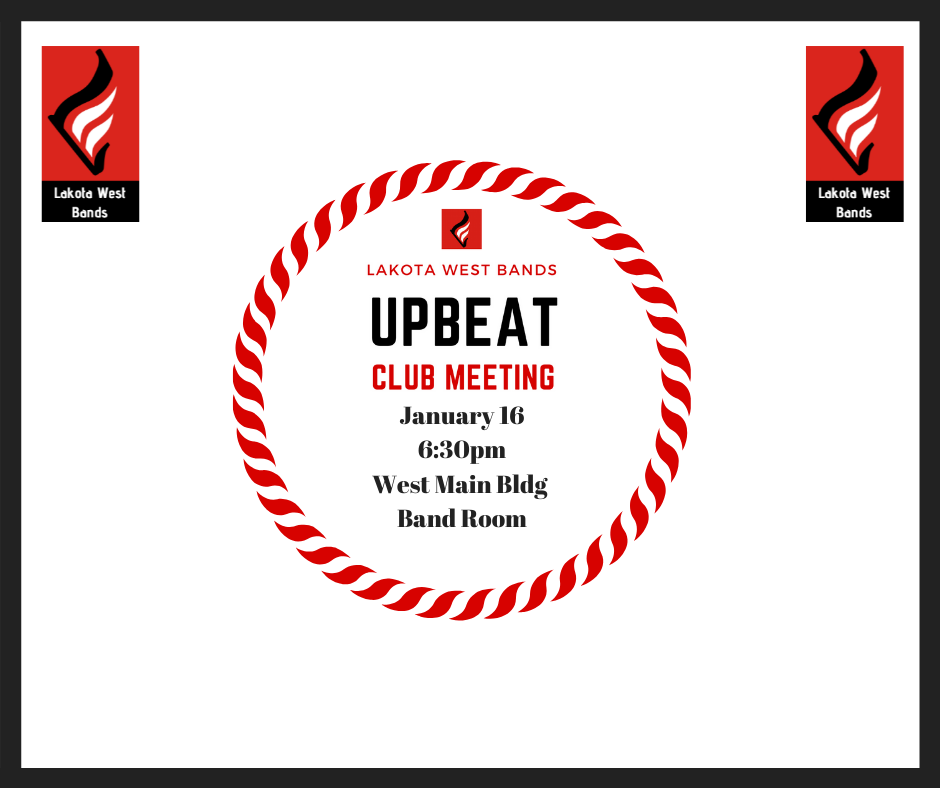 Try Band – 1/25/20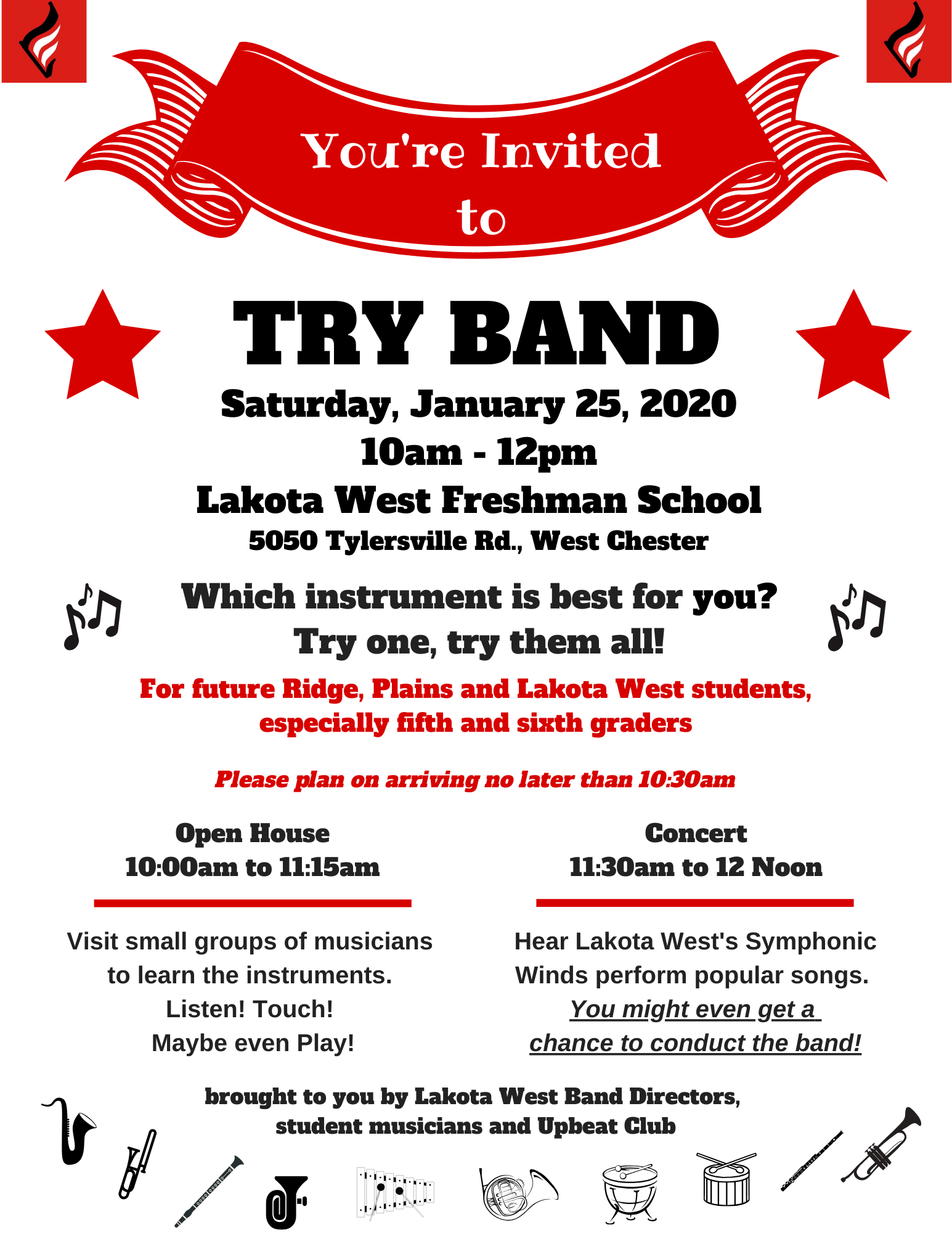 Solo & Ensemble Contest 2/8/20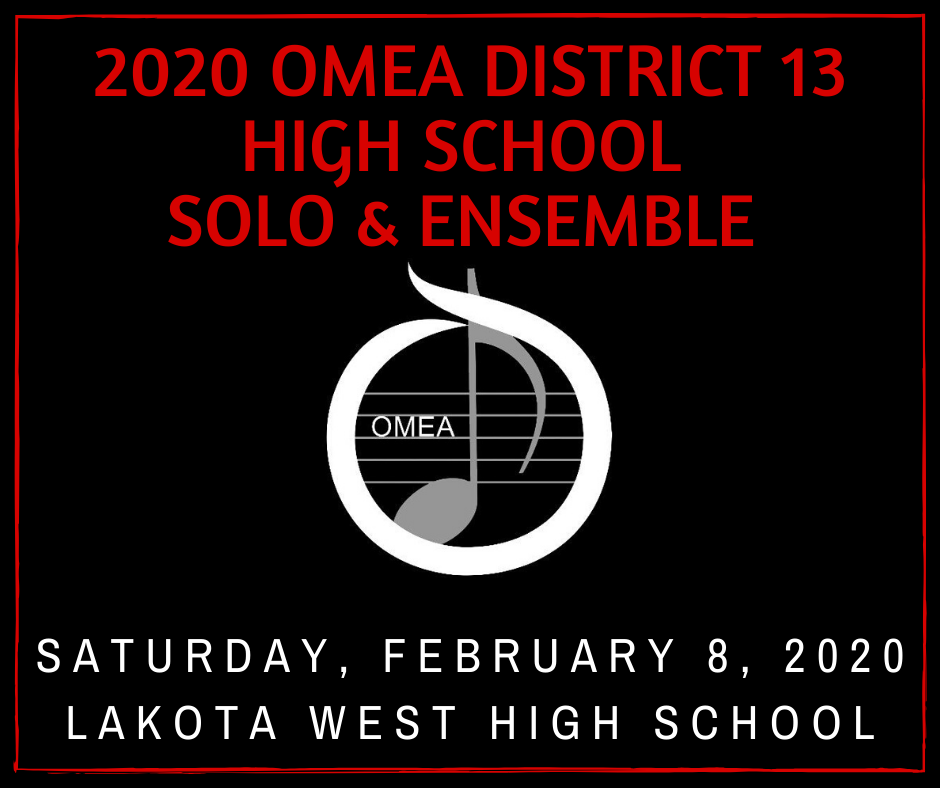 On Saturday, February 8, 2020 Lakota West will host OMEA District 13 Solo and Ensemble Contest. Hundreds of students from local schools will perform solo or as part of an ensemble for a judge and receive a rating.  We will have more than 1000 individual performances on approximately 20 stages, hosting more than 4000 visitors in our school during this day.  We need LOTS of helping hands for this event!  Available positions range from selling concessions to helping inside or outside the performance stages to assisting in the office.    Use the link below to view the information about the different roles and sign up for the available volunteer positions. If you have any questions about solo and ensemble, please email them to:  solos@lakotawestbands.org.
Jazz 'n Cakes 3/28/20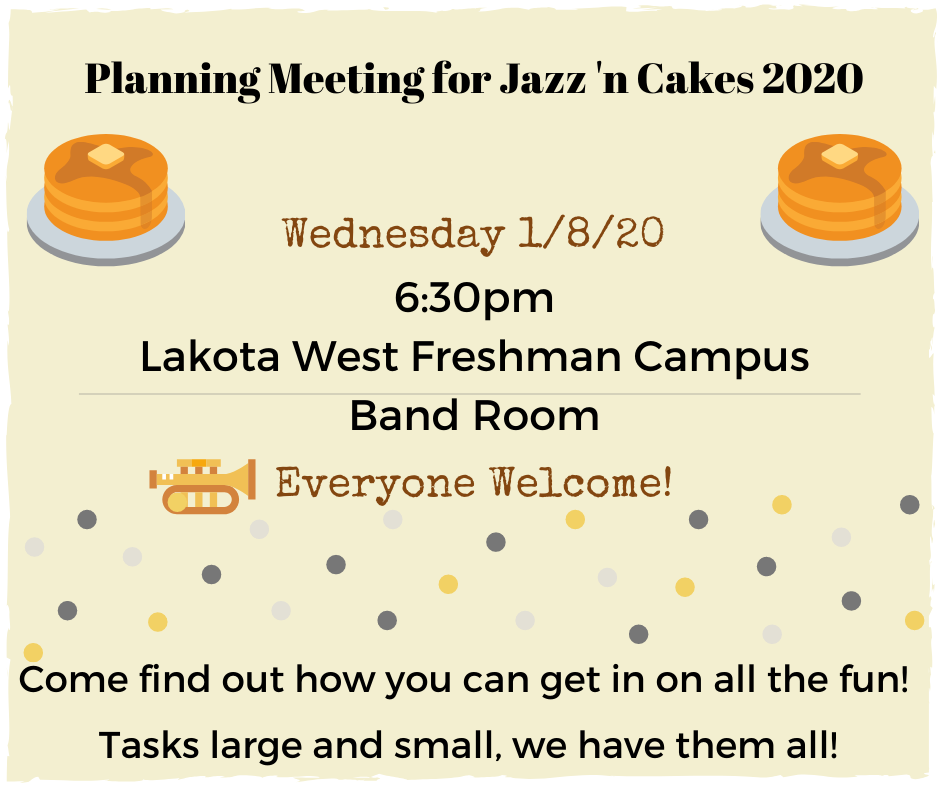 Calendar Highlights