A communication of the Lakota West Upbeat Club and Directors:
This communication covers:
Solo & Ensemble Contest

Texas Roadhouse Taste for Music

Honor Bands and All State

Calendar
Solo & Ensemble Contest for District 13 – Saturday 2/8/20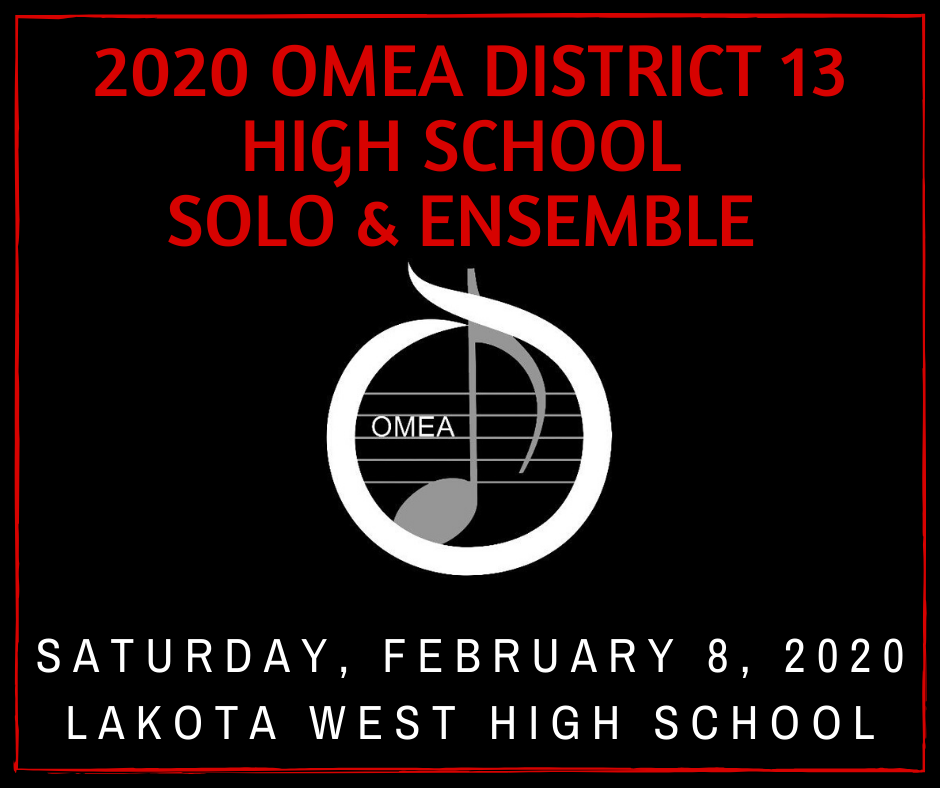 February 8 at the main campus, Lakota West will host OMEA District 13 Solo and Ensemble Contest.

Hundreds of students from local schools will be here to perform

for the judges and receive a rating. We need

LOTS of helping hands for this event

. This is one of our biggest events as far as number of volunteers. Please don't delay and use the link below to view the different roles and sign up for the available volunteer positions. If you have any questions about solo and ensemble, please email us at solos@lakotawestbands.org.
Texas Roadhouse Taste for Music Fundraiser 2/11/20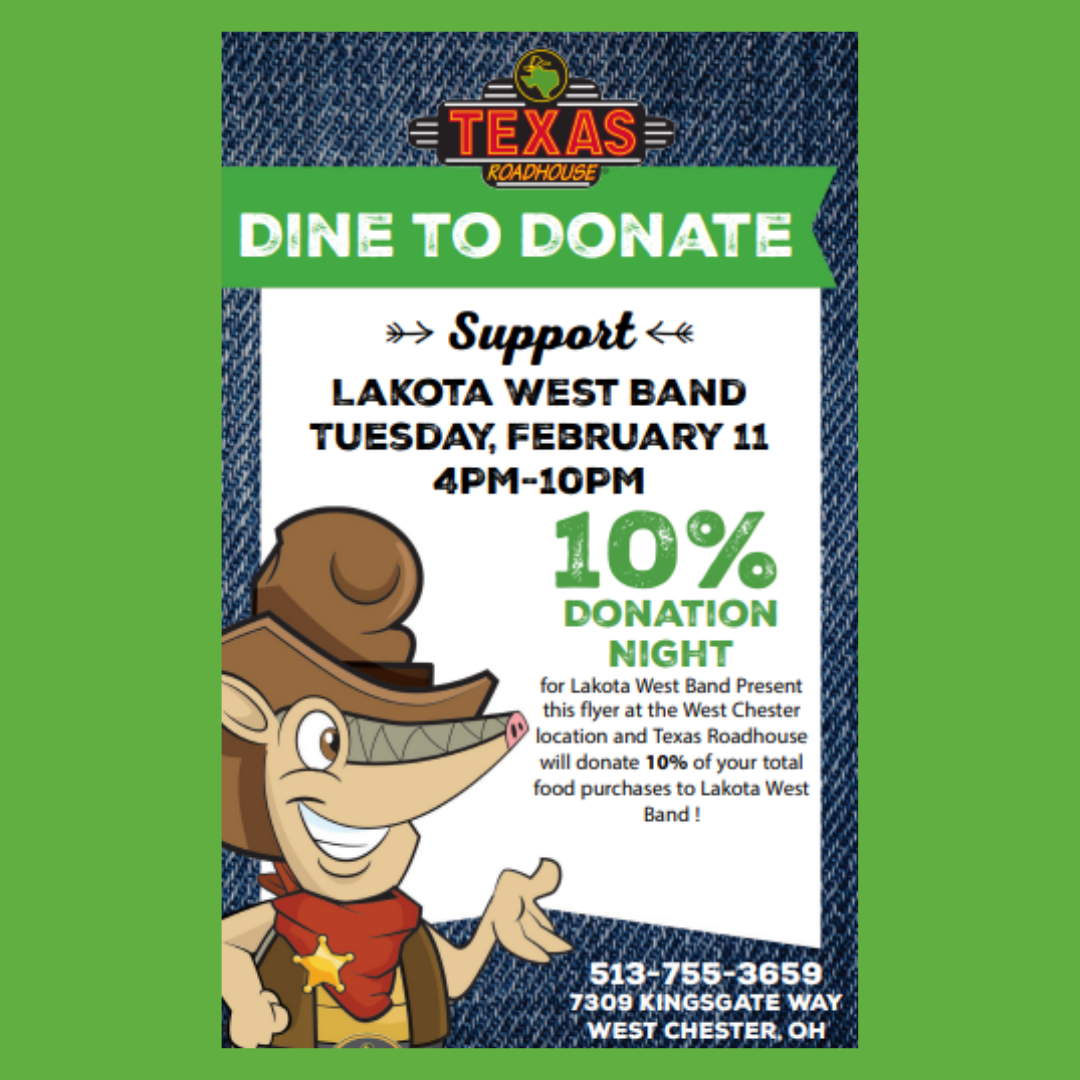 Join us at the Main Event on Tuesday February 11 from 4-9pm! Present flyer linked below

a

nd they will donate 10% to Lakota West Bands!
Print and share flyer here – http://bit.ly/2ZX6uUT
Congratulations to all our 2020 OMEA District 13 Honor Band Students and All State Honor Ensemble Students!
Recordings from OMEA events can be purchased here – http://bit.ly/2RZCghR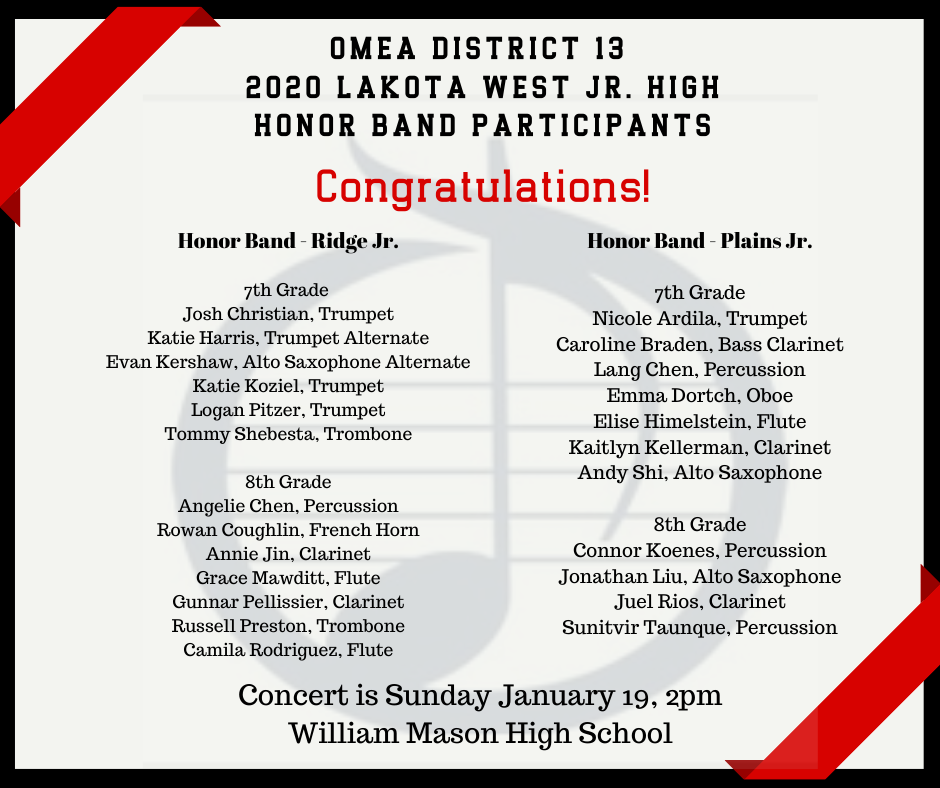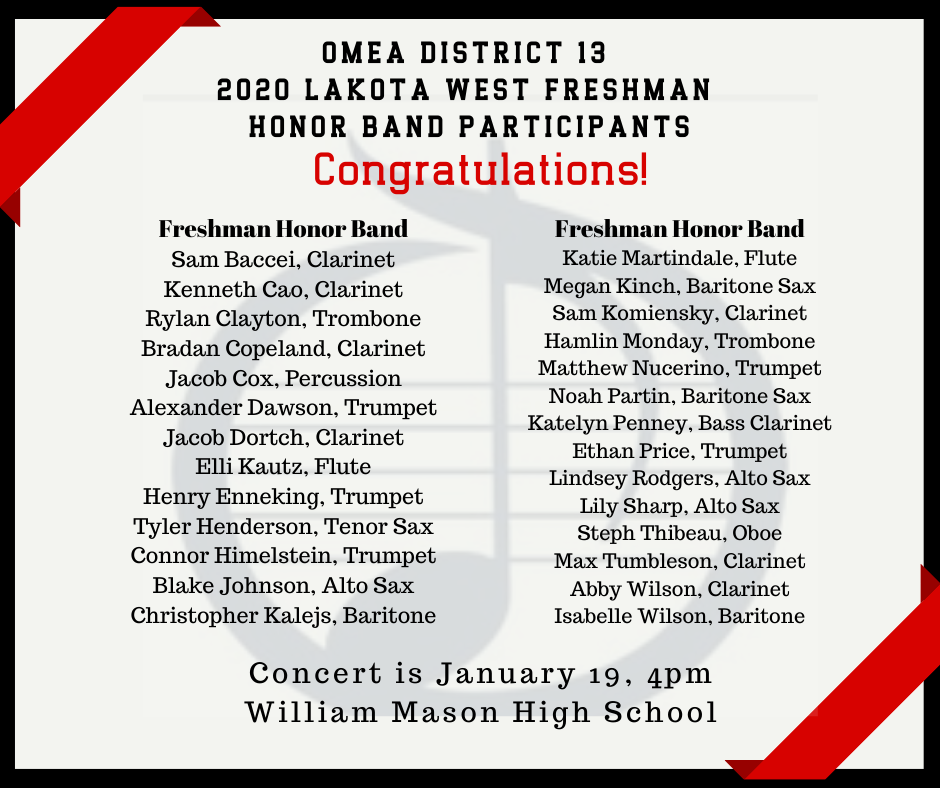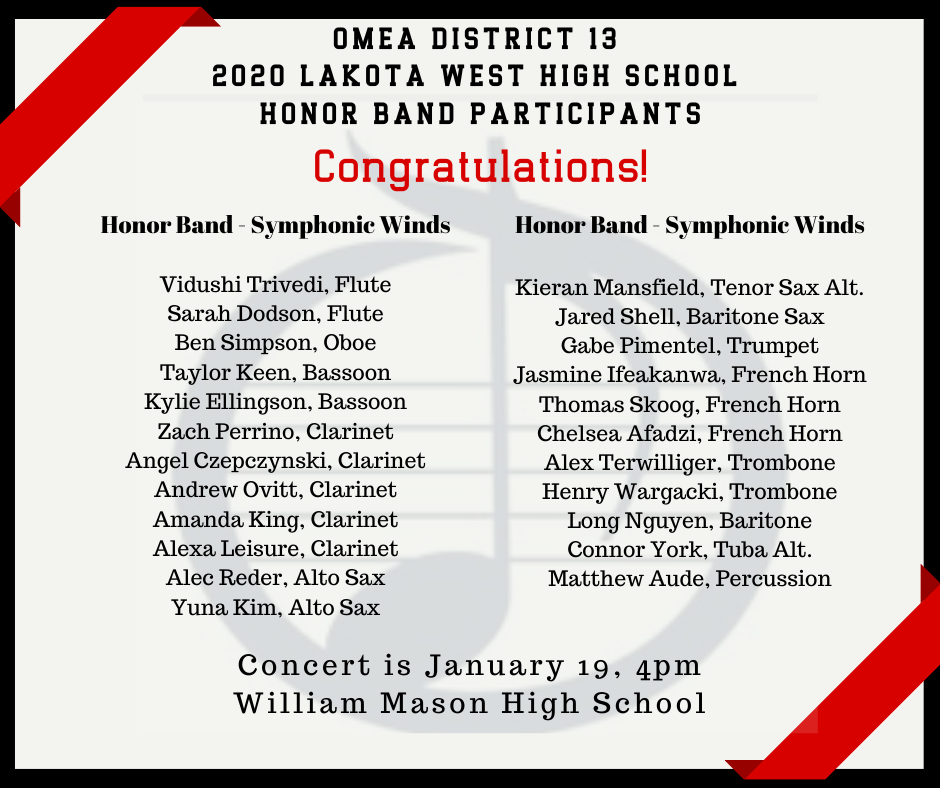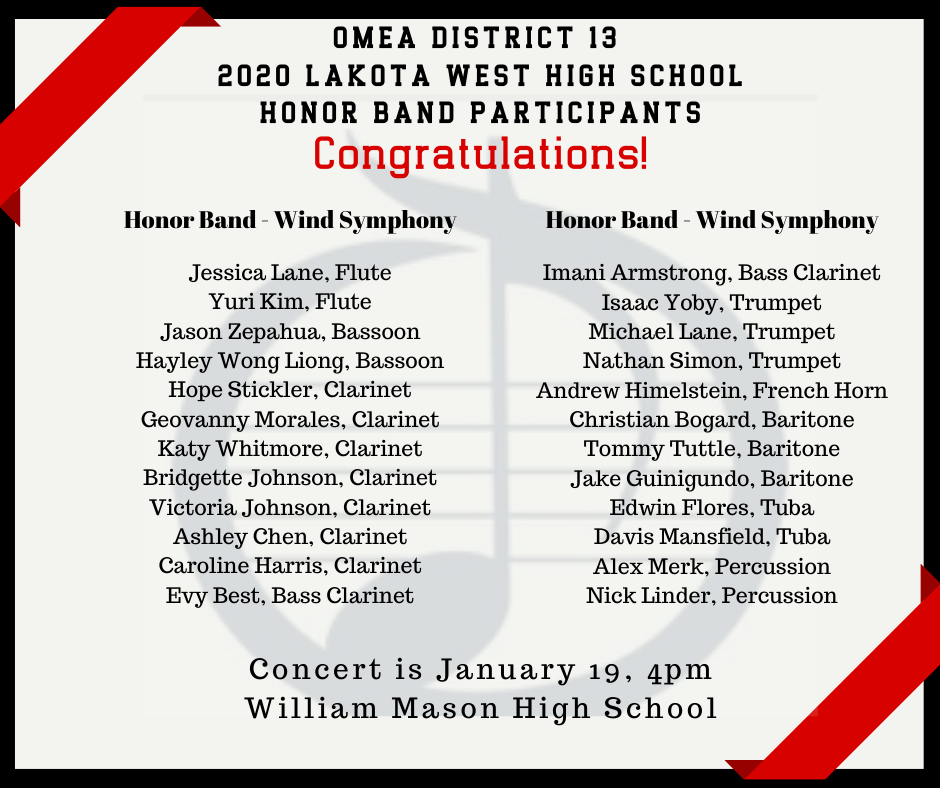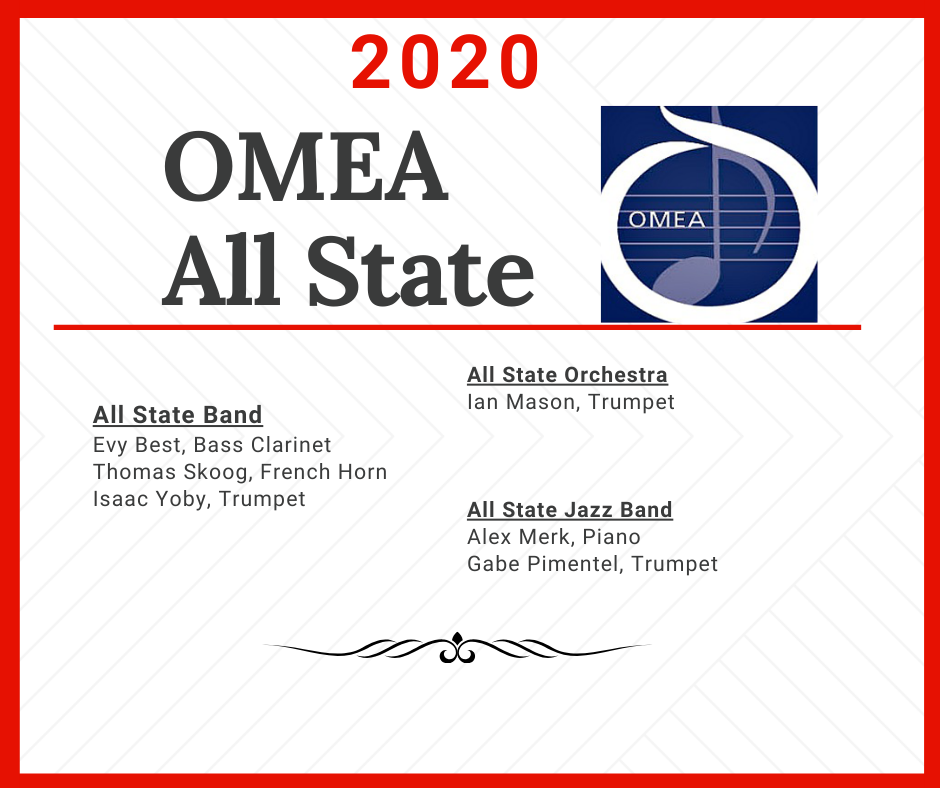 Photos from Winds and All State at OMEA – https://www.flickr.com/photos/lakotawestbands/albums/72157712936131983
Photos from OMEA Honor Band Concerts – https://www.flickr.com/photos/lakotawestbands/albums/72157712752767793
Photos from OMEA Honor Jazz Band Concerts – https://www.flickr.com/photos/lakotawestbands/albums/72157712642009047
Photos from Try Band – https://www.flickr.com/photos/lakotawestbands/albums/72157712833133898
Calendar Highlights
Wednesday February 5

Jazz 'n Cakes Planning Meeting at 6:30pm at West Freshman

Saturday February 8

Solo & Ensemble Contest for District 13 Schools at West Main from 8am-5pm.

Tuesday February 11

Taste for Music at Texas Roadhouse from 4-9pm

Friday February 14 through Monday February 17
Thursday February 20

Upbeat Club Meeting at 6:30pm at West Main

Saturday February 22
Thursday February 27

Plains Jr Winter Concert at 6:30pm

Friday February 28 through Saturday February 29
Monday March 2

Main Campus Concert at 7pm

Tuesday March 3
Friday March 6

Freshman concert with East, time tbd at East Freshman

Saturday March 7
Saturday March 14- Thursday March 19

Symphonic Winds trip to New Orleans