Refer to email sent on 8/4 through Charms for schedule details and daily information including picture day.
We invite the community to join us on Friday, August 12th beginning at 6pm for an end of band camp celebration. Upbeat Club will be providing pizza (6pm) and our LWMB will be entertaining and dazzling us with what they have learned the past 4 weeks (7pm). All are invited so please share! We'd love to fill the stadium!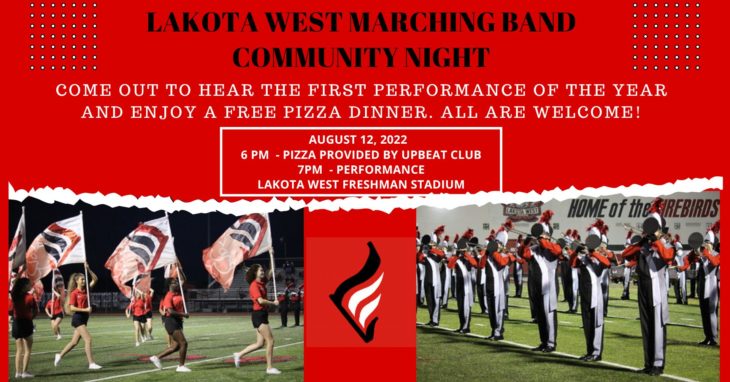 Videotaping and recording of rehearsals or performances is fine but do not share publicly.
---
Spirit Wear
Beginning Friday, August 12 and running through Sunday, August 21, you may purchase LWMB spirit wear on THIS LINK. Find all items (shirts, hats, jackets & more) along with yard signs, car stickers & magnets.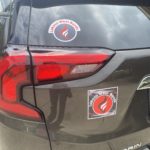 ---
Calendar FUNdraiser
The popular calendar fundraiser is back! Your students have details and physical copies of the calendar.
How It Works: Each raffle ticket cost $20 and enters you into the drawing EVERY day- EVEN IF YOU WIN! That's right, $20 gets you the chance to win more than $6150. All you need to do is click the calendar below to be taken to online form or get the physical copy from your student, cut off the ticket at the bottom, fill out the form COMPLETELY and LEGIBLY and turn it in to a Lakota West Marching Firebird student along with your $20. The Upbeat Club will announce the winners each day- be sure to follow Lakota West Bands on social media and the website!
---
Upcoming: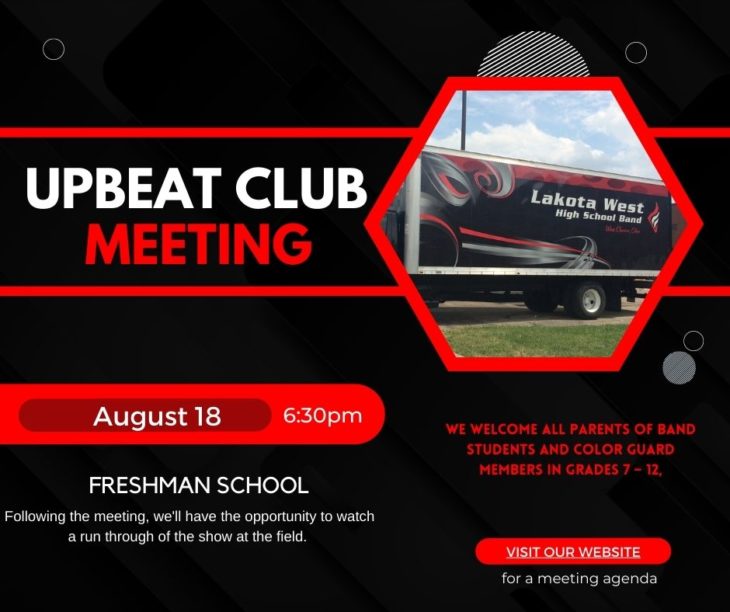 ---
Thank you to every person who has supported the marching band program during band camp! Whether you volunteered for 1 hour or volunteered every day, it made a huge impact! Thank you!!!
Look for upcoming volunteer opportunities available throughout the regular season with chaperoning, helping with uniforms, helping with pit crew, helping serve refreshments during games, and more.
We hope to see you at our Upbeat Club Meeting on August 18 where you can learn more about the Lakota West Band programs and hear directly from our Directors with how things stand and where things are headed.