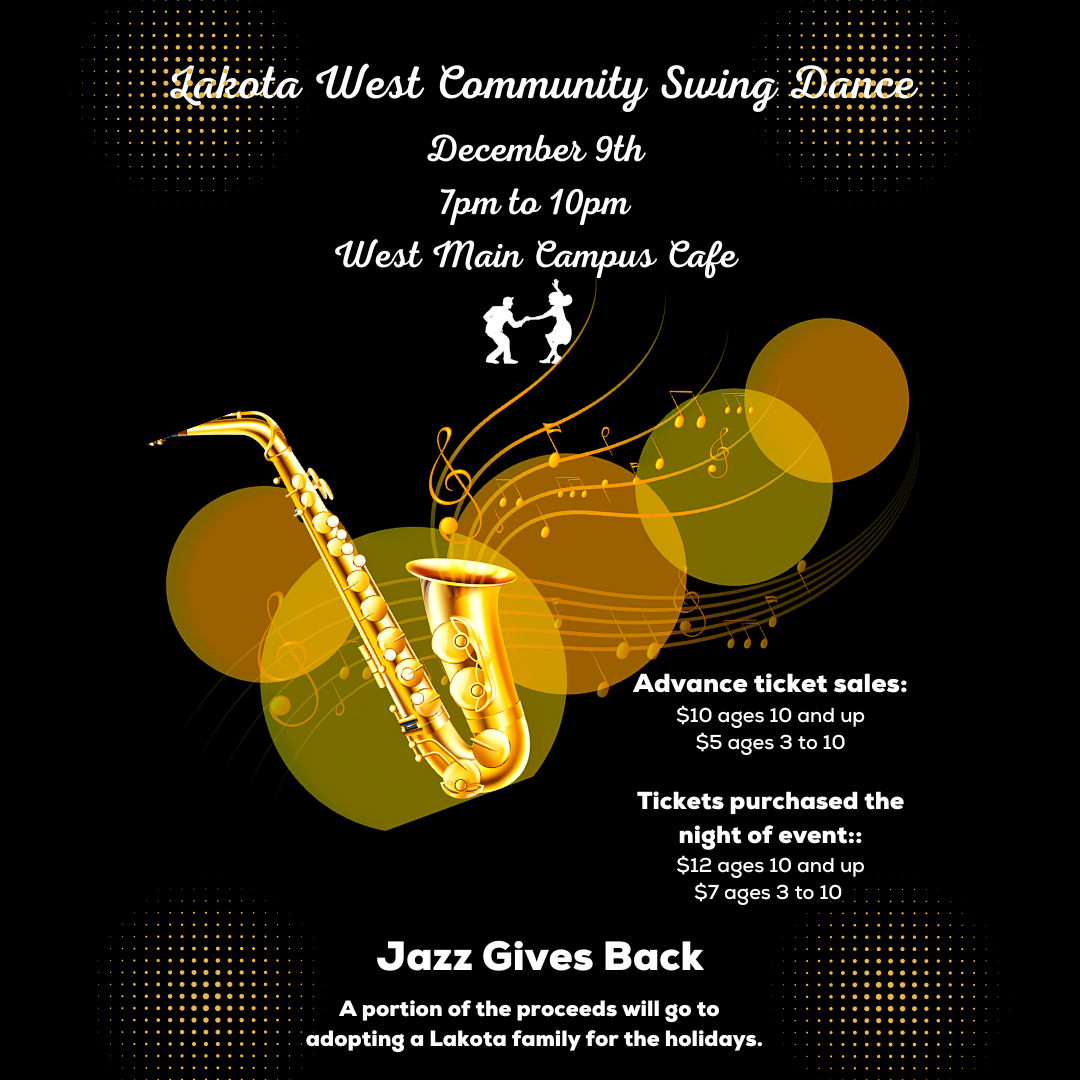 THIS Friday 12/9 | 7-10pm | Main Campus Cafe
This is a fun, family friendly, community event that we hope you will attend. In addition to the opportunity to socialize with our band family, the proceeds of your ticket purchase will be used to adopt a Lakota family to help make their Holidays a little brighter.
Purchase tickets HERE for $10 by 7pm on Thursday. Tickets will also be available at the door for $12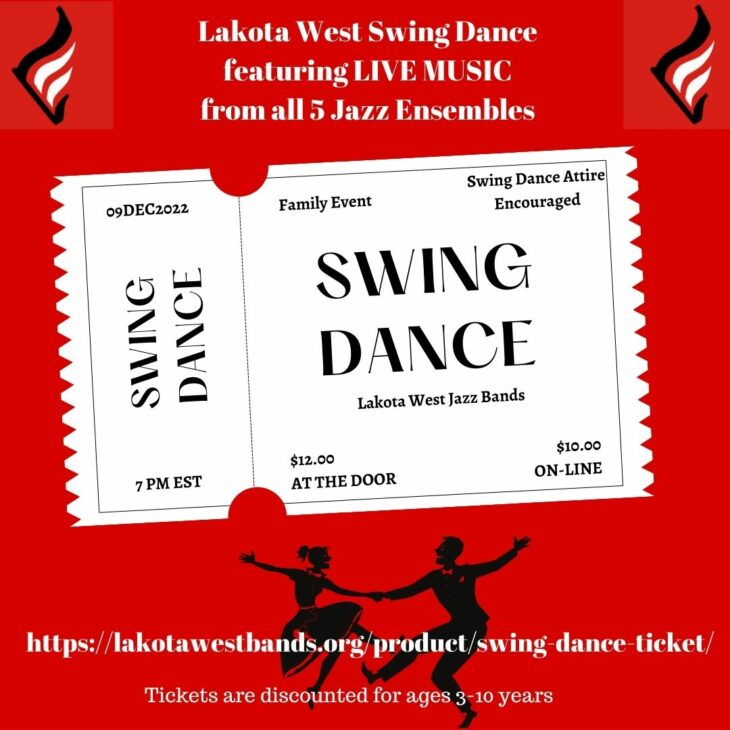 Please help:
We need all band students to donate snacks for the evening and we're also in need of volunteers.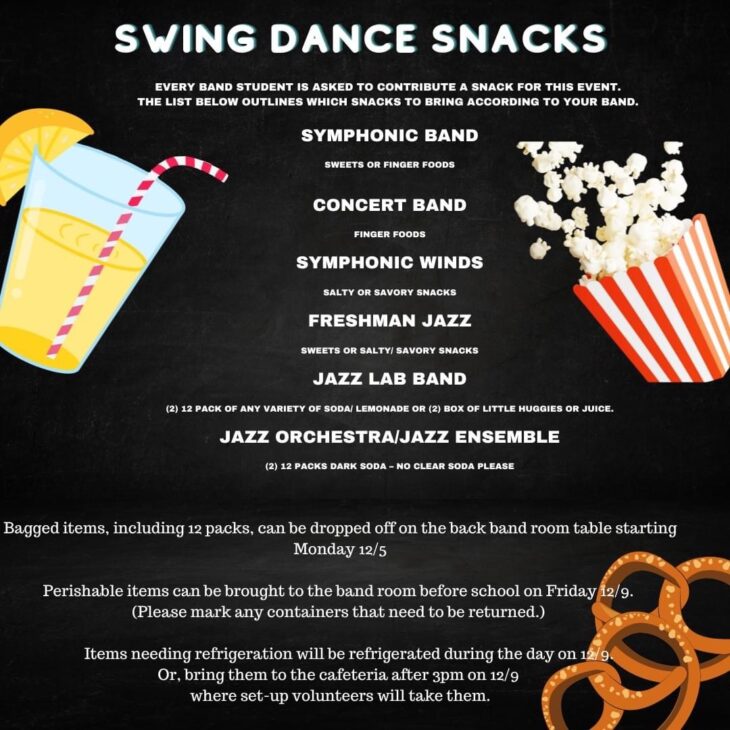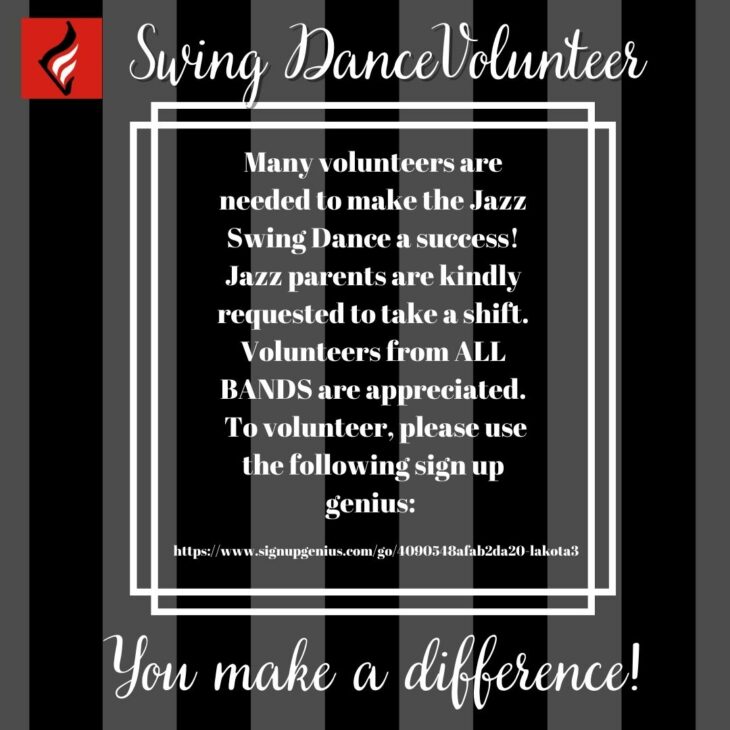 Attire
Although swing dance attire is appreciated and fun, it is not required!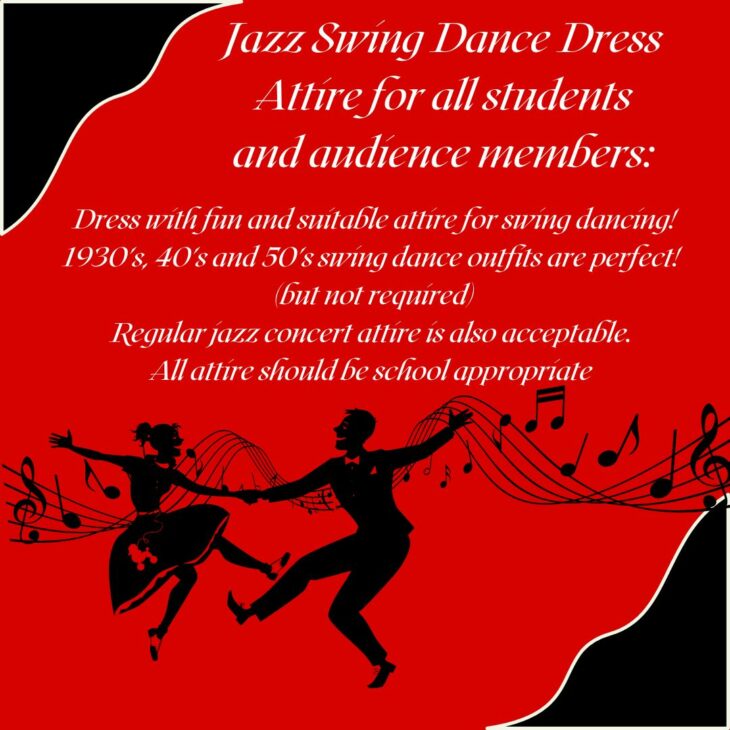 Parking & Entrance to event
Due to a basketball game also occurring on Friday evening, we are asking all Swing Dance attendees to enter through the back of the building using the rear doors of Main Street. You may park in any available spot closer to those doors.
We are looking forward to seeing you on Friday!
If you have any questions pertaining to the event, please email jazzdance@lakotawestbands.org.