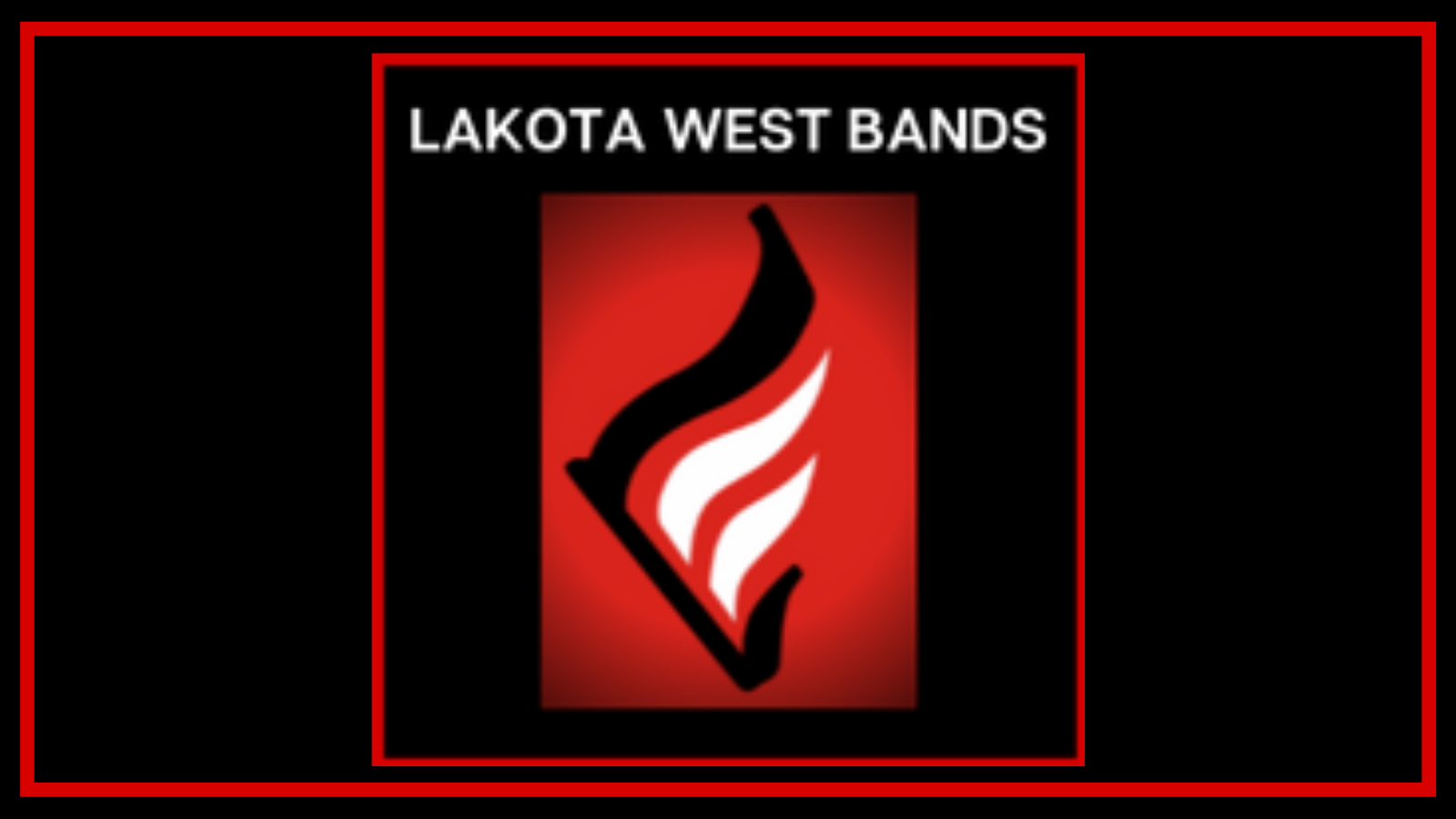 Upcoming
Band Concert (Main Campus Students) | Monday 5/8 | 7pm | Main Campus Theater | Link for concert streaming HERE.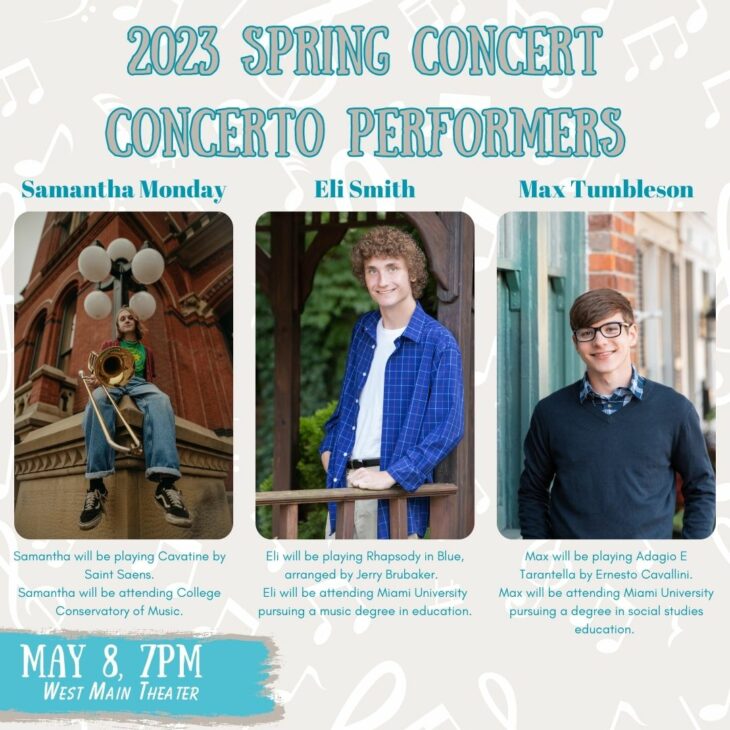 ---
Ridge Jr. Band Concert | Tuesday 5/9 | 6pm | Ridge Jr. Gym
---
Fall Color Guard Parent Meeting | Wednesday 5/10 | 7pm | Freshman Gym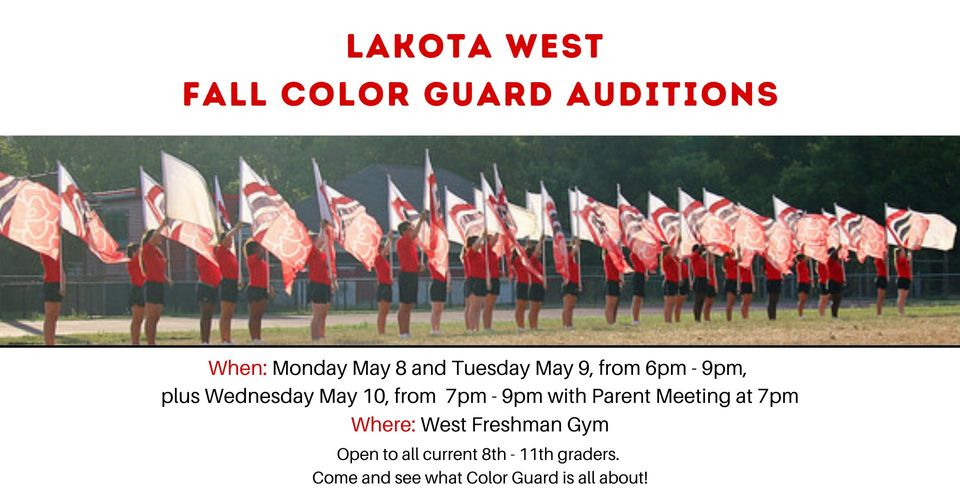 ---
Marching Band Rookie Parent Meeting | Thursday 5/11 | 7pm | Main Campus Band Room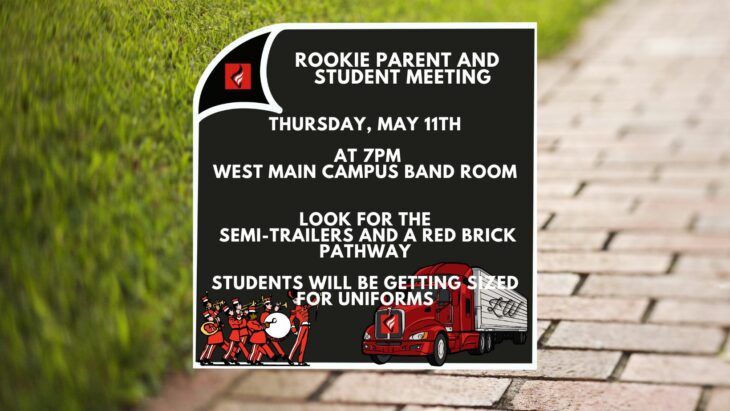 ---
Symphonic Winds
Immediately following the concert on May 8, all Symphonic Winds uniforms will be collected in the Main Campus Band Room. 
Please remember to return all pieces of the uniform; including pearls, bow ties and cummerbunds, if you did not purchase those items.
**We will be needing some helpful hands for collections immediately after the concert. There is no experience needed.  Please consider giving some time to help wrap up this great year and sign up HERE.**
---
Student Auditions coming up:
Color Guard Auditions | Monday 5/8, Tuesday 5/9 and Wednesday 5/10
Marching Band Percussion Auditions | Wednesday 5/10
---
Volunteers
Upbeat Club is still looking to fill the following positions for the '23-'24 season:
Concert Uniforms
Swing Dance
Try Band
Mattress Sale
Jazz 'N Cakes
If you are interested in learning more about any of the positions, please reach out to President@LakotaWestBands.org OR LWUpbeat@gmail.com
---
We're also looking for some help collecting concert uniforms after the concert on May 8th. Please find information and signup HERE.
---
Ursula's Atoll – LAST DAYS TO PURCHASE
Want a piece of the 2020 Marching Band show, Ursula's Atoll?? Show shirts ($30), Guard Uniforms ($100) and Urchin Flags ($20) are available for purchase. All Sales will close Sunday night for pickup on May 8th at the Main Campus Band Concert.
Purchase items on the Band Website SHOP.
We will try our best to accommodate your requests for your child's shirt/uniforms. Any questions? Email LWUpbeat@gmail.com.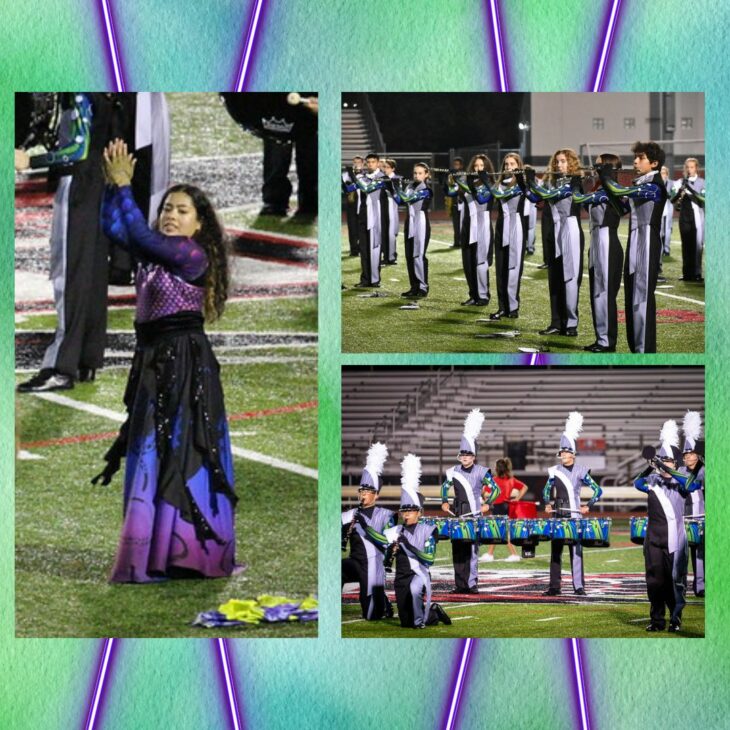 ---
Things to Look Forward To
Band Awards/Senior Night | Monday 5/15
Band Concert (Freshman Students) | Tuesday 5/16
Final Upbeat Club Meeting of the school year | Thursday 5/18
Marching Band Mini Camp | 5/25 – 5/27
Mini Camp Parent Performance | Saturday 5/27
---
If you ever have questions or need to update anything pertaining to these weekly emails, please email communications@lakotawestbands.org.