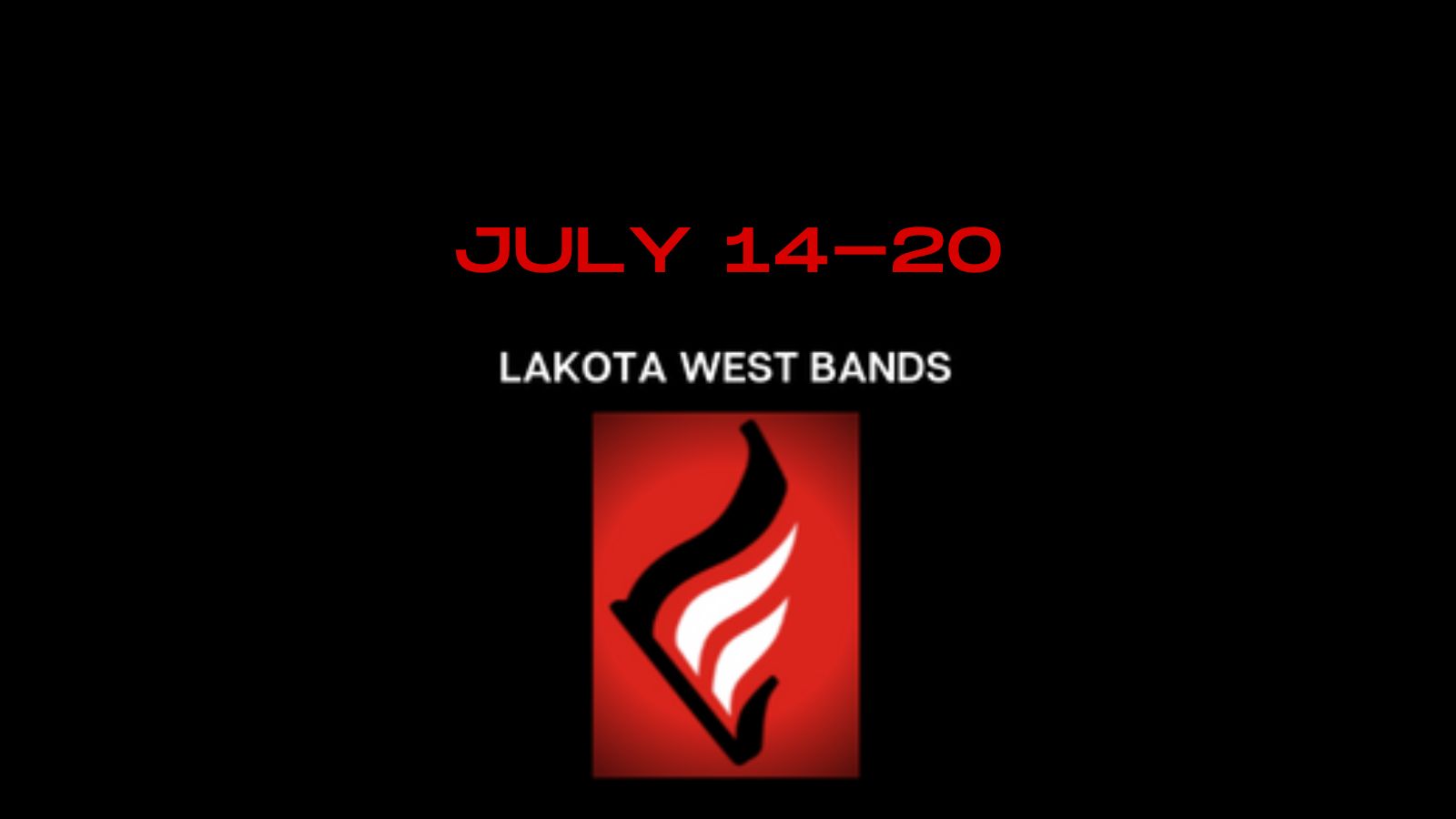 Are you ready!?!? We are (almost anyway)!
Make sure you are paying attention to emails and social media as there will be A LOT of information shared in the upcoming days. ALL updates will be shared in a various of ways once finalized (emails, social media & calendar).
---
This week
Tuesday 7/18 | LEADERSHIP TEAM ONLY
Wednesday 7/19 | Leadership Team & ROOKIES ONLY | 1-9pm
Thursday 7/20 | All Marching Band Students Report | 1-9pm
Friday 7/21 | All Marching Band Students Report | 1-9pm
**For Wednesday, Thursday & Friday, make sure your student either brings dinner with them or has arranged to have dinner dropped off at 5pm.**
---
Preparing for Band Camp
We recommend reviewing the Handbook again. You will find information regarding the attendance policy (page 6), the videotaping/recording policy (page 10) and a list of items to bring to camp (page 16).
Please plan ahead!
Our students will be walking miles during camp, in intense heat, while holding and playing an instrument. Things will be alot of easier and go alot smoother for them if they are prepared.
Make sure your student has the proper items- large capacity water bottle, sturdy shoes, sunscreen, hat/sunglasses and anything else they may need.
Make sure your student is hydrating for the days leading up to, day of, and after.
Make sure your student is getting adequate sleep and proper nutrition.
Ice water will be available for refills during the day but please come with a filled bottle ready.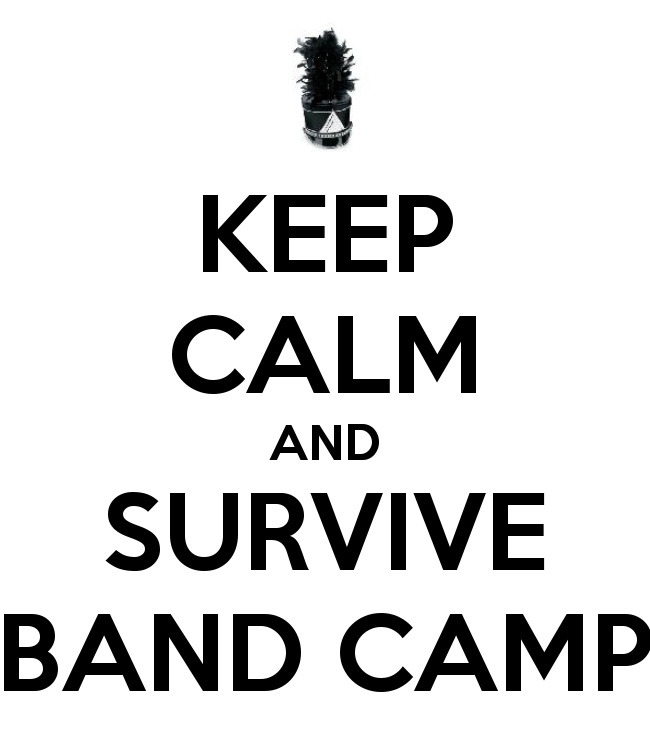 ---
VOLUNTEER
Plenty of slots are still available to help out during band camp. Slots include setting up (tents & water), tearing down, and working through the day to make sure our students stay safe & healthy. We have slots in the afternoon and the evening and even an overnight slot. Work for 1 hour or multiple hours. Sign up for what fits your schedule, you won't regret it!
Find additional details and signup HERE.
---
Communication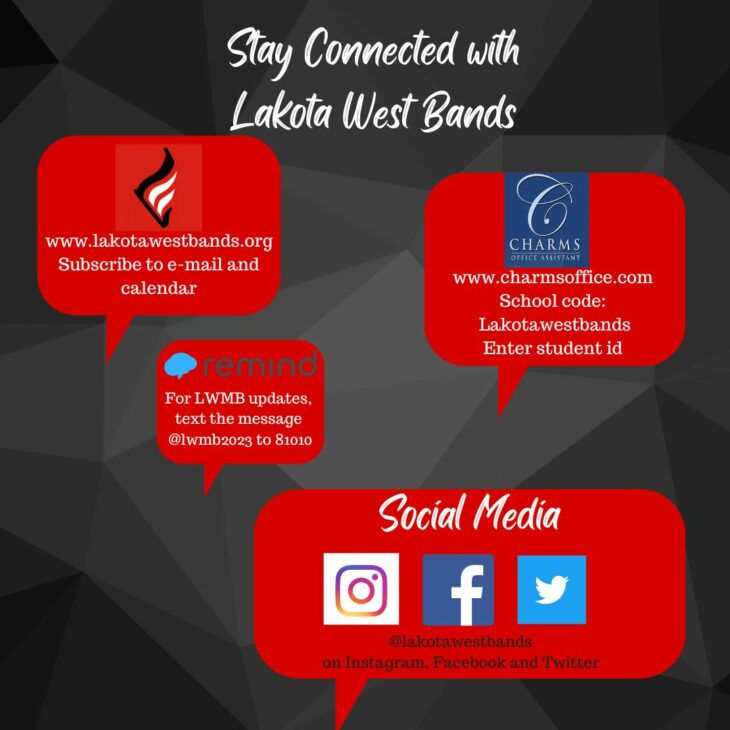 We STRONGLY encourage you to subscribe to our calendar, it makes it extremely easy to follow along throughout the year. HERE is a direct link.
Another subscription tool is the Upbeat Club emails. These are sent on Friday mornings for the upcoming week and put the information you need in one location. We will include links you may need, combine information shared from Directors and additional details including volunteering information and more. You may subscribe to our emails HERE.
and just a reminder to our returning families, you will need to resubscribe for the Remind texts for the 2023 year. Send the message @lwmb2023 to 81010.