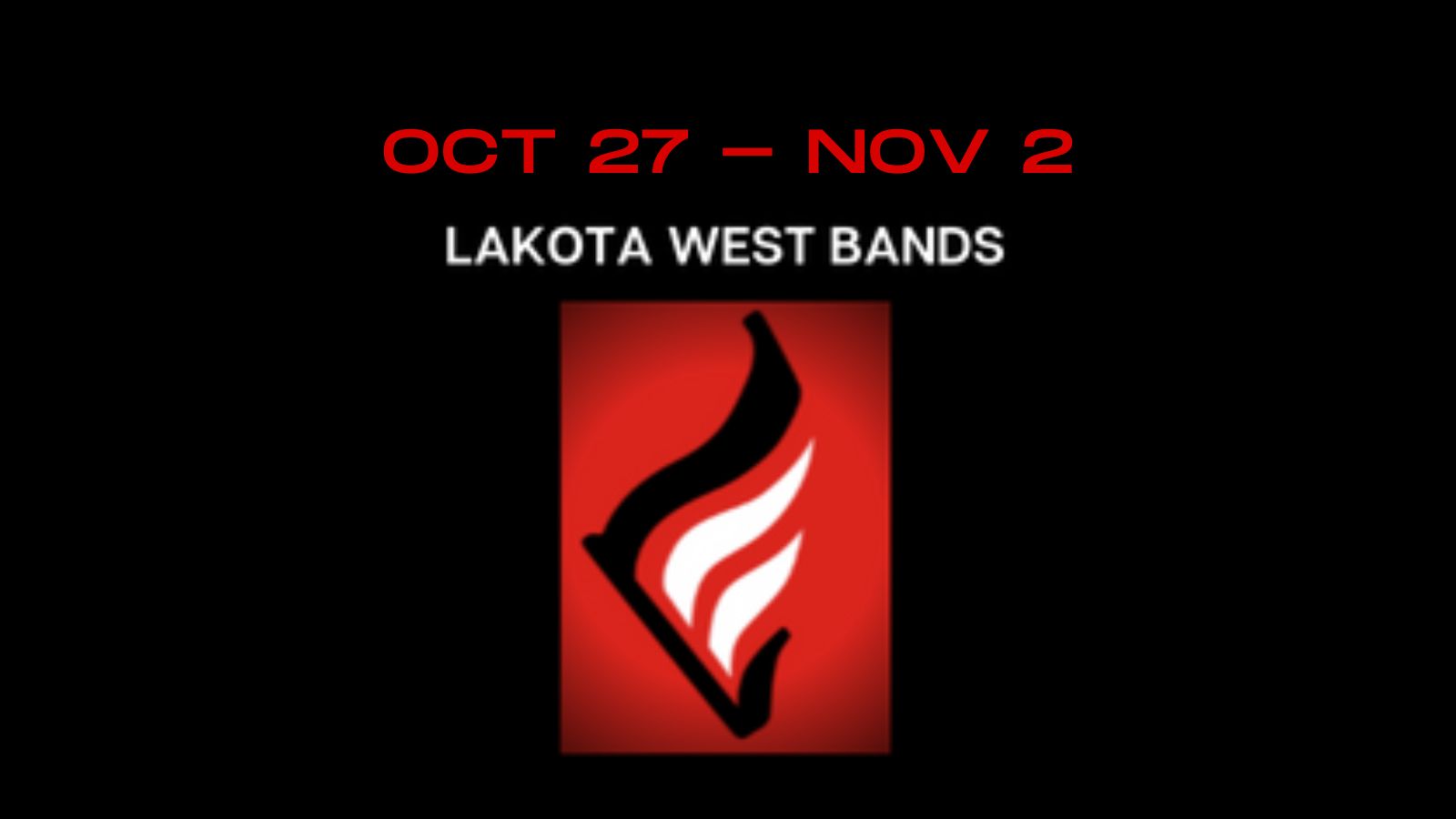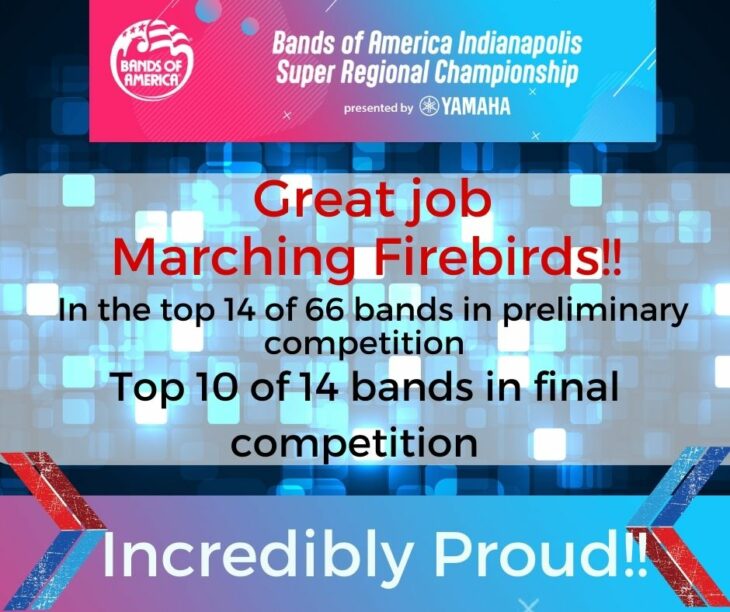 CONGRATULATIONS to our Marching Firebirds!!!
First time in school history, they made it to FINALS in a Super Regionals Competition AND they placed 10th, we are incredibly proud!!!!
Two more competitions to go this season!
---
Upcoming
TONIGHT | Playoff Football Game | 6pm | Purchase Tickets – HERE
TONIGHT | Winter Guard Auditions | 6-9pm | Freshman Gym
TOMORROW 10/28 | MSBA Band Competition – West Clermont | 2:30pm (report to West Band Room)
*refer to email sent through Charms on 10/25 for further details pertaining to tonight and tomorrow*
Monday 10/30 | Hawaii Rehearsal | 6-9pm | West FRESHMAN Gym | (only for those going to Hawaii)
Wednesday 11/1 | Marching Band Rehearsal | 3:45-6pm | Main Campus
Wednesday 11/1 | Hawaii Trip Medication Drop-Off | 5-7pm | Main Campus Clinic (medications can also be dropped off during school hours through November 10)
Thursday 11/2 | Rehearsal & Bandoween | 6-9pm | Main Campus
---
Save the Dates
MSBA Championships | Saturday 11/4
Kenworthy Scholarship Applications DUE | Saturday 11/4
FINAL day to turn in Hawaii Medications | Friday 11/10 (by 3:30pm)
Hawaii Trip Informational Meeting for Parents | Monday 11/13
Upbeat Club Meeting | Thursday 11/16
Hawaii Trip | 11/21-11/28
---
We want to thank our Senior Marchers for the legacy they have left within this Marching Band program! It was a pleasure to celebrate them this week during Senior Night. You can see all the photos from Senior Night in our Flickr Album.
Photos from Senior Night Performance
Also for our Seniors –
If you would like to apply to be considered for the Dan Kenworthy Scholarship; which is awarded to an outstanding Marching Band senior who best displays the qualities of Dedication, Hardworking, Helpful, Supportive, Giving, Charitable, Kind, Friendly, Loving, Outgoing, Cheerful, Vivacious, Humorous, and Family oriented; submit your application by midnight on Saturday, November 4th. You can submit by emailing to andrew.carr@lakotaonline.com or hand delivering it to Mr. Carr.
You can find the application HERE.
The scholarship will be awarded during the marching band final concert and awards night, tentatively scheduled for Wednesday, November 8.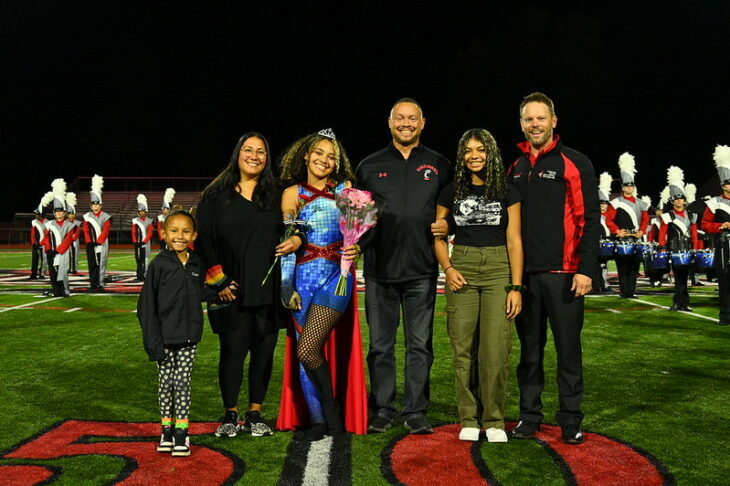 Thank you Seniors!