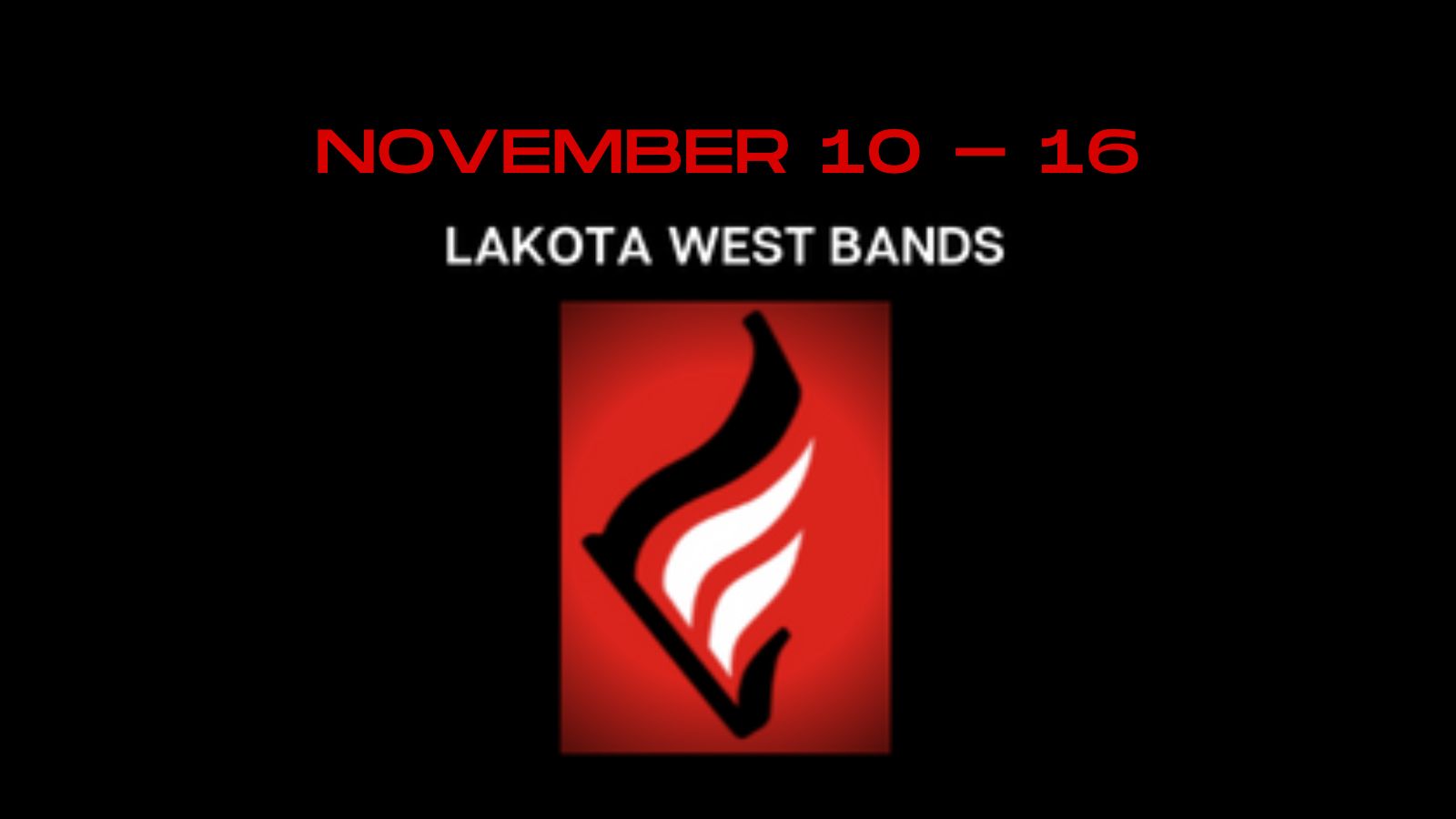 Upcoming
TODAY | Hawaii medication and forms drop off extended to Monday
Monday 11/13 | Hawaii Rehearsal, Guard & Band | 4-5:30pm | West Main
Monday 11/13 | Hawaii Trip Informational Meeting | 6pm | West Main Cafeteria
Monday 11/13 | FINAL day to drop off medication and forms | Available to drop off before the parent meeting, 4-6pm
Tuesday 11/14 | Taste for Music | Wings & Rings | 5-8pm | 4782 Plum Square
Thursday 11/16 | Hawaii Rehearsal | 4-5:30 | West Main
Thursday 11/16 | Plains Jr. Band Concert | 6:30pm | Plains Jr. Gym
Thursday 11/16 | Upbeat Club Meeting | 6:30pm | West Main Campus Band Room
---
Upbeat Club Meeting
Hawaii News
The final day to drop off medications and paperwork has been extended to coincide with the parent meeting. The final date is now Monday, 11/13. You can drop off throughout the school day and also between 4-6pm in the West Main Clinic. NO late submissions will be accepted past that point.
A suggested packing list can be found HERE.
Trip Meeting is scheduled for Monday, November 13 at 6pm in West Main campus cafeteria. This is open to East & West parents & students
Trip Shirts are available through 11/12.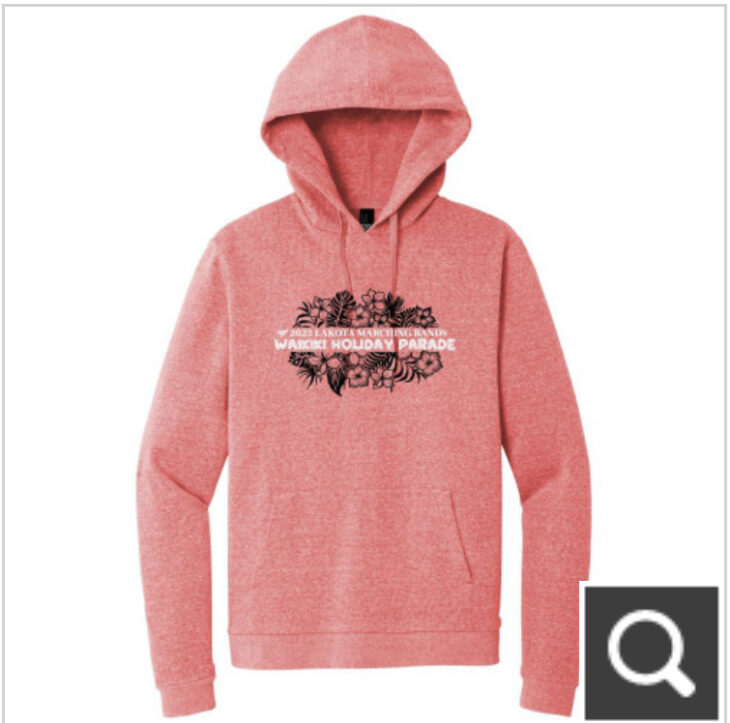 Find your trip shirts HERE and enter code LWMBHT23 in 'YOUR SCHOOL'S E-FLYER CODE' space. Lot's of styles and lots of options. Final day to order is November 12 in order to ensure delivery before the trip.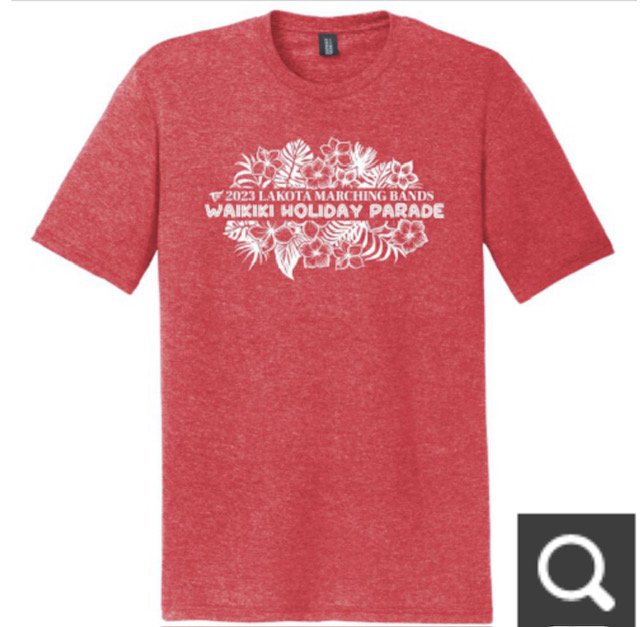 ---
Winter Guard
Schedule
Tuesday 11/14 | Varsity only Practice | 6-9pm | Main Campus Aux Gym
Wednesday 11/15 | Varsity only Practice | 6-9pm | Creekside Gym
Fundraiser
Thank you to everyone who has participated in the Calendar Fundraiser! There are still a few days available, we would LOVE to fill every day.
Find details HERE.
Thank you to the following families for their support:
Ardila, Bernthal, Bittlinger, Boger, Bramblett, Burgess, Celek, Conn, Davidson, Dawson, Dinnesen, Feagley, Gibbs, Hayes, Himelstein, Hoelscher, Hopkins, Kershaw, Lahmann, Marshall, Maxwell, Messner, Misch, Mullins, Odonnell, Pitzer, Sevic, Sherrer, Sugunan, Vance, Whitaker and Winterling.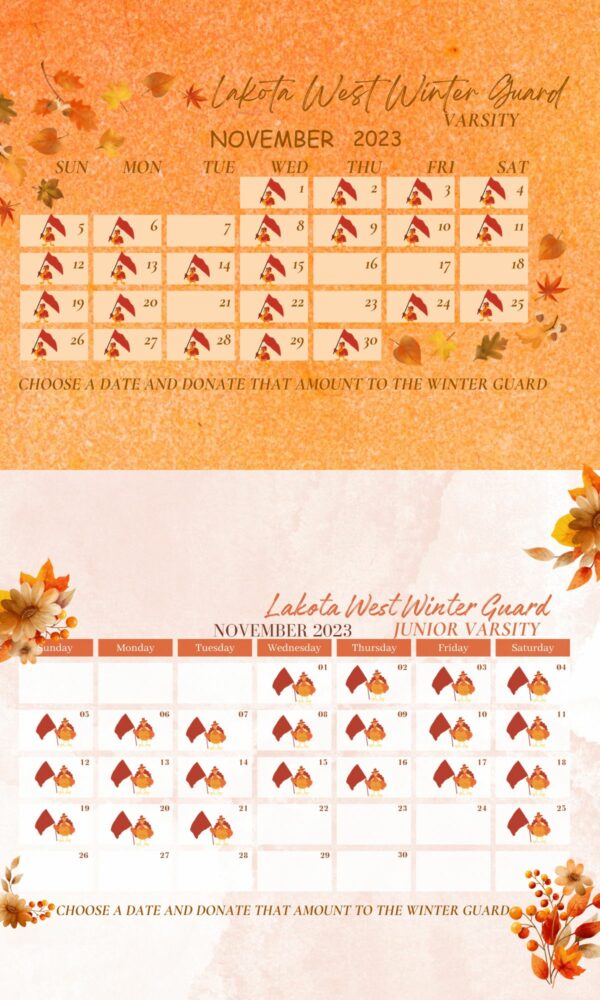 Competition Schedule (will be updated as schedule becomes available)
Competition hosted by Lakota West | Saturday 1/27
---
Save the Dates
Monday 11/20 | Hawaii Send-Off Performance
11/21-11/28 | Hawaii Trip
Saturday 12/2 | Honor Band Auditions
Friday 12/8 | Community Swing Dance | Tickets will be on sale soon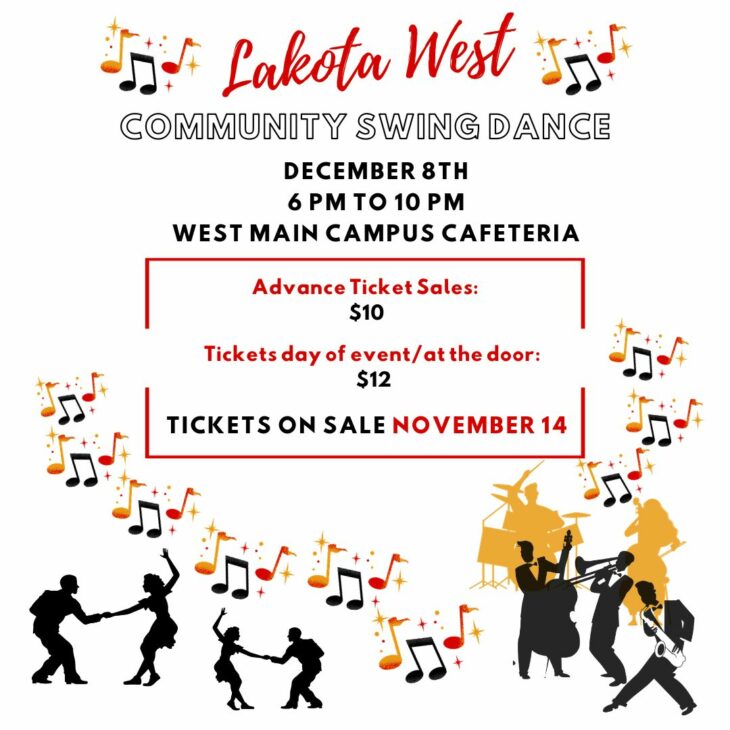 ---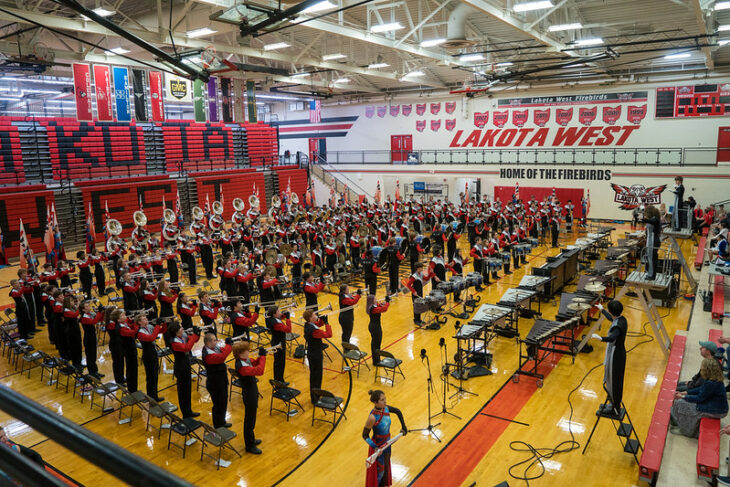 We said goodbye to the Marching Band Competition Show, unXplained, this week! What a successful season!
With over 250 hours of rehearsal in a 16-week period, too much blood, sweat, tears, cheers & smiles to count, the season concluded with:
The first ever Super Regional Finals performance with a 10th place finish in Indianapolis
Regional Champions at BOA Obetz including awards for Outstanding Music, Visual Performance and General Effect
2nd place finish at MSBA Mason Invitational
2nd place finish as MSBA West Clermont Competition
3rd place finish at MSBA AAAAA Championships
Presenting and performing in the first ever Lakota West Invitational
Playing in 6 football games (& counting)
We could not be any prouder of these Marching Firebirds and thank our seniors for the role they have played in making this a successful program, every one of them will be missed!