Marching Firebirds
Uniforms & Red Bags  |  Credit Flexibility  |  PE Waiver
2015 Marching Band Commitment Form
CLICK HERE for the 2015 Parent and Student Marching Band Commitment Form.  Joining Marching Band is a 2-step process. First, you are completing thecommitment process so we can communicate and plan. The commitment process, is returning this form by May 1st, 2015 and paying a non-refundable deposit to the school by May 15th, 2015. Second, you will complete theregistration process to submit required forms and register online with CHARMS so your student can hit the field for pre-camp.
CLICK HERE for 2015 Lakota West Marching Firebirds Show Reveal
…………………………..
Click HERE for  2015 Rose Parade Information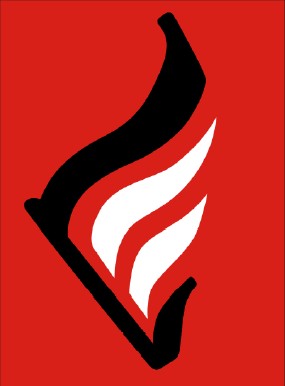 2014 OMEA State Finals,  SUPERIOR Rating 1
The video cannot be shown at the moment. Please try again later.
2014 OSU Buckeye Invitational Results (10/11/2014) Class AA
Outstanding Auxiliary
Outstanding Music
Outstanding General Effect
Kettering Classic Invitational Results (10/04/2014) Class AA
Best Percussion
Best Auxiliary
1st Place Class AA
Overall Awards
Outstanding General Effect
Outstanding Visual
Outstanding Music Performance
GRAND CHAMPION
Hamilton HS 38th Annual Band-O-Rama Results (9/27/2014) Class AA
Best Percussion
Best Auxiliary
1st Place Class AA
Overall Awards
Best Percussion
Best Auxiliary
Best Music
Best General Effect
Best Visual Effect
GRAND CHAMPION (4th Consecutive Year)
…………………………..
2014 "Best of West"
…………………………..
3rd Quarter Refreshments
All Marching Band members are responsible for bringing 2 packages of cookies to their assigned 2014 home football game.  A bin will be available outside the band room to drop-off the cookies when students report on game night.  Please click HERE for complete cookie schedule.
…………………………..
2014 Marching Firebirds
Every student will need to fill out a Commitment form and return along with their non-refundable deposit(s):   Commmitment form Notice about fee collection this year for the marching band fees and the Rose Parade trip payments:   Fee Collection Complete marching band schedule for 2014-15: Marching Band Schedule.  How to become a chaperon for the Rose Parade trip: Rose Parade Trip Chaperones
05/27/14 UPDATED: New Payment Information for Marching Band Fees and the Rose Parade Trip
Click HERE for a copy of the 2014 Marching Firebirds Handbook.  The handbook includes the TOP 10 things you need to do to get ready for Band Camp, important information and guidelines for students and parents, Uniform fitting days, Band Camp information, the 2014 Season Schedule and the required forms to bring to Band Camp.
Click HERE for instructions on paying for marching band uniform items (red polo, khaki shorts, gloves, shoes, belts, berets, etc.) in CHARMS.