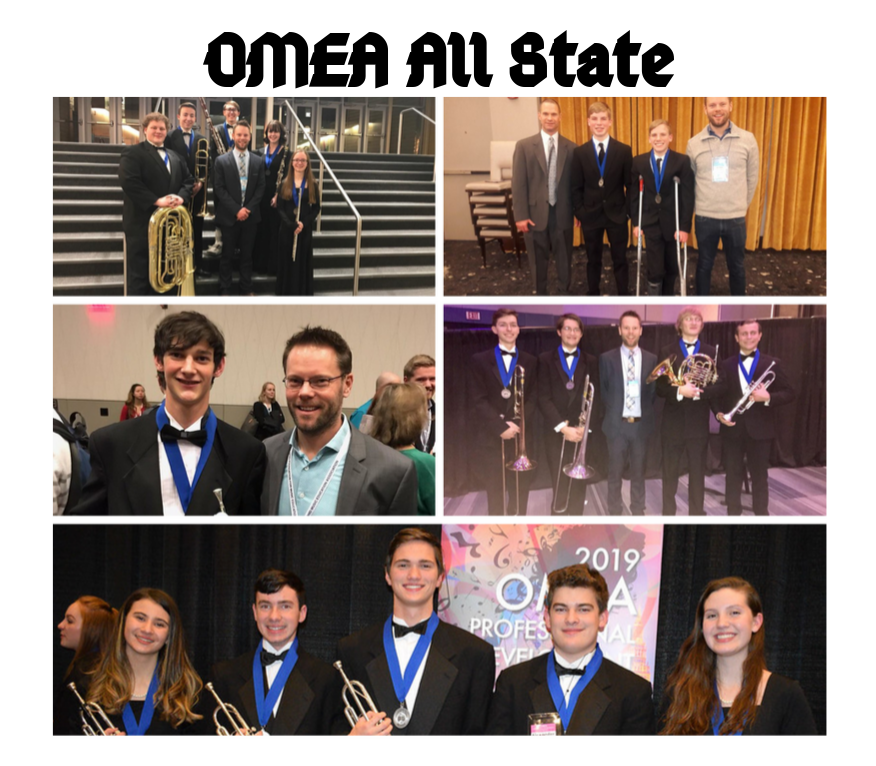 We have so much talent at Lakota West! We are so happy to celebrate the accomplishments of our students – collectively and individually.
OMEA – Solo & Ensemble Contest, Honor Band, and All-State
Students are encouraged to audition for the OMEA honor band and honor jazz weekends as well as the All-State Orchestra, Band, and Jazz Bands.
COVID-19 has impacted the normal schedule for these events. The 2021 events are not being held as normal. 2022 information will be posted when available.
OMEA All State:
In a normal year, the all state application is submitted by the student via the OMEA website. All-State ensembles are a wonderful joy for the students, and a great experience for everyone involved. Deadline for submission is the end of May.
OMEA Honor Band and Honor Jazz Band Weekends:
In a normal year, honor band auditions for our district are held in early December. Honor Band weekends are typically in mid-January. Honor Concert Band is on the weekend before the Martin Luther King Jr. holiday and Honor Jazz Band weekend is one week earlier. Students qualifying for either band will participate in an all day practice on Saturday, some also have an evening practice on Friday. All concerts are held on Sunday afternoon.
OMEA Solo & Ensemble (Grades 9-12):
Location: Lakota West High School
Date: Varies annually – always held on a Saturday end of January/early February
All band members will be part of an ensemble at contest
All band members are invited to also enter a solo at contest
Local/Regional Ensembles plus Workshops and Summer Camps
There are wonderful opportunities available for students to audition and participate in local ensembles through our symphony orchestra, UC's College Conservatory of Music, and many others. Information about auditions is available through each organization's website.