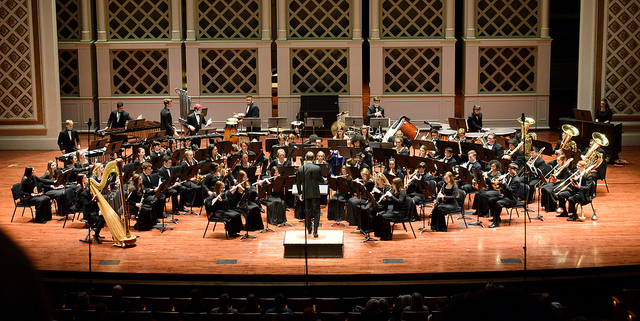 Symphonic Winds features students who have reached the highest level of musical accomplishment in our program. Most Winds members take private lessons. Many are named to District XIII Honor Band each year, and several are usually named to Ohio Music Education Association (OMEA) All State Ensembles such as All-State Band, All-State Orchestra and All-State Jazz Band.
All Winds students perform in small chamber groups throughout the year, and many audition for and participate in elite regional ensembles such as Cincinnati Youth Symphony Orchestra and Cincinnati Youth Wind Ensemble.
See the Calendar for all up to date concert details.