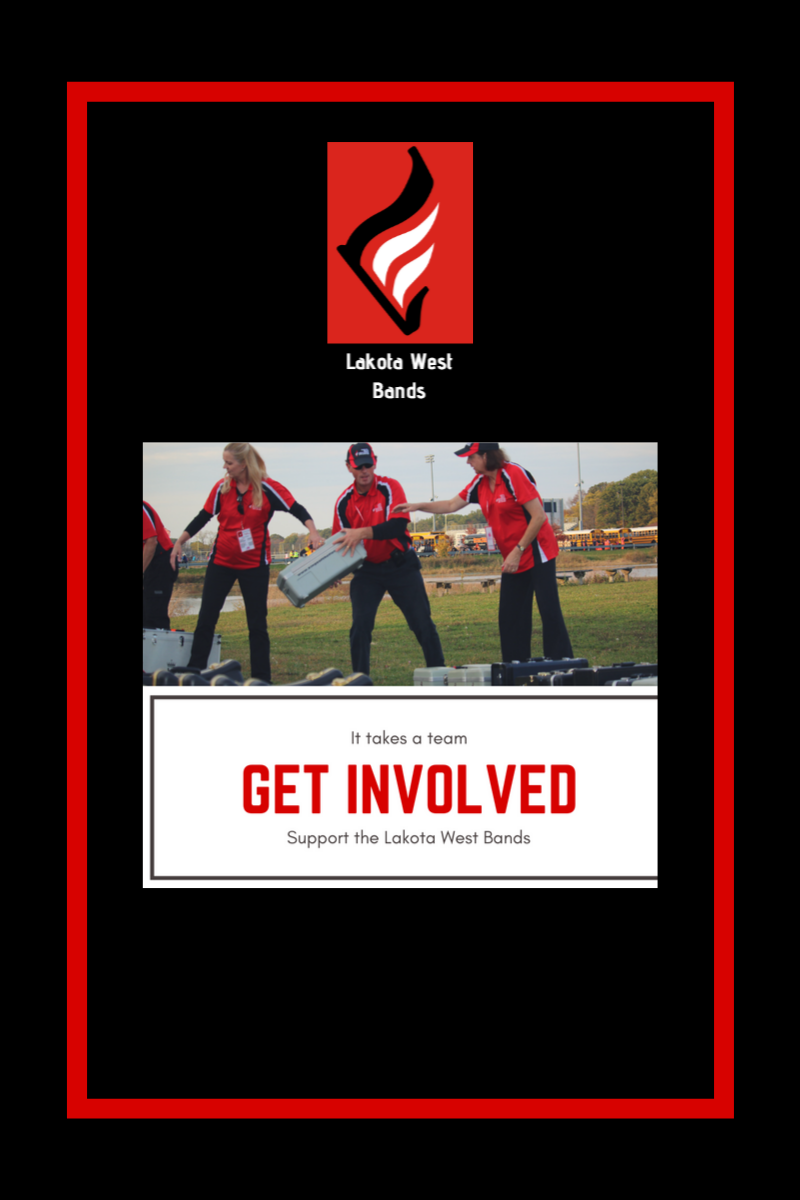 Current Opportunities:
Lakota West hosts the OMEA Solo & Ensemble contest on Saturday Feb 11. Lots of volunteers are needed to make this a great event. Sign up for a shift or two here: sign-up genius
Upbeat Club is looking for additional Committee Members to help plan Jazz 'n Cakes. We are also looking for people to help sell Corporate Sponsorships and takeover the lead role for Concert Uniforms for the 2023-24 school year.
---
Parent Volunteer Opportunities
Lakota West has an extensive number of band activities and we need lots of volunteers! For example, it takes 50 parents to assist at each band competition. This includes help with uniforms, bus chaperones, pit crew, photographers, and more. Click here to view volunteer descriptions. If you have questions or would like to be on the contact list for any of the activities, please email the Upbeat President at president@lakotawestbands.org, or LWUpbeat@gmail.com and you will be contacted by someone in the Upbeat Club. Many of the positions will also use Sign-up Genius to communicate volunteer needs, and fill open slots. Be sure to signup for emails through our website in order to hear about the current volunteer opportunities. You can make a real difference for the students in our program AND make great friends along the way.