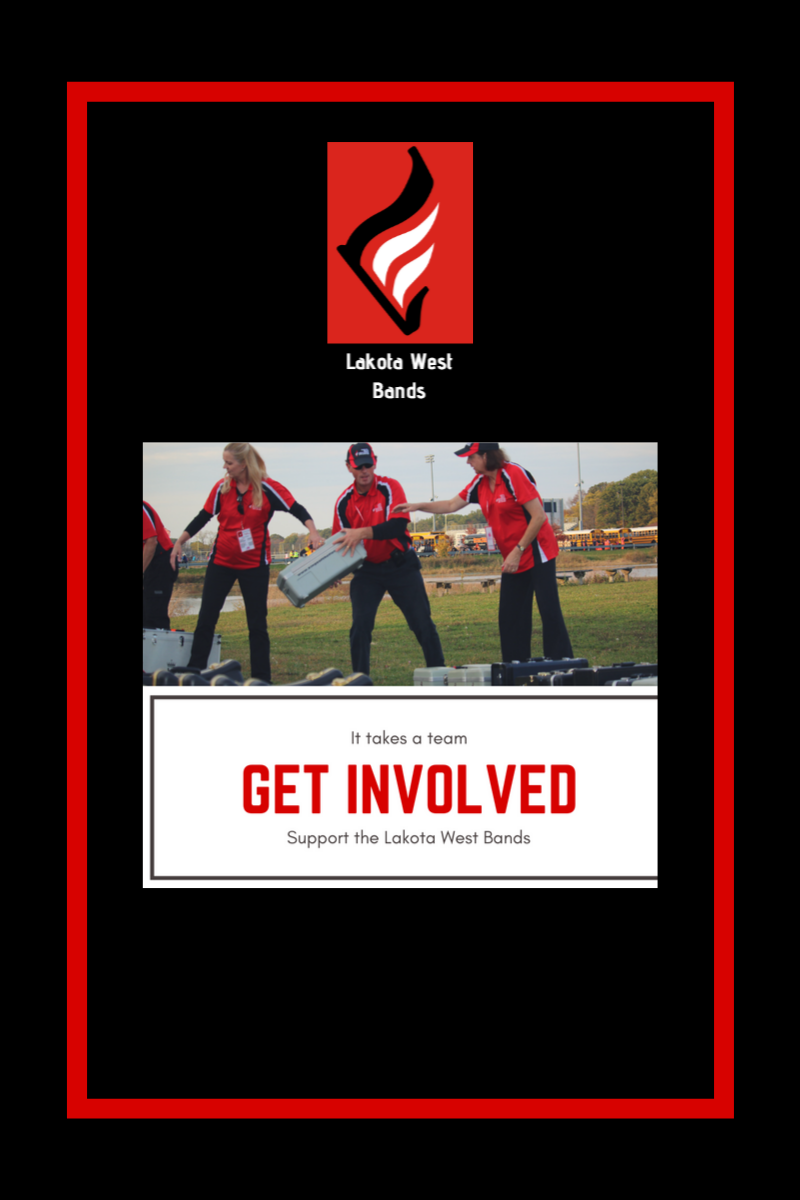 Current Opportunities:
Tuesday Sept 20 we will be fitting for Symphonic Winds concert uniforms. We need a few volunteers to help with this process – no experience is necessary! See the Signup Genius to sign up and help out.
2022 Symphonic Winds Uniform Alterations – The skill needed is minimal and can all be done by hand.  A sewing machine is not required.  If you can sew buttons we can use your help.   Items need picked up on September 20 following fittings and returned by October 10th.    
Looking for Bus Chaperones for Competitions. Please signup HERE.
---
Parent Volunteer Opportunities
Lakota West has an extensive number of band activities and we need lots of volunteers! For example, it takes 50 parents to assist at each band competition. This includes help with uniforms, bus chaperones, pit crew, photographers, and more. Click here to view volunteer descriptions. If you have questions or would like to be on the contact list for any of the activities, please email the Upbeat President at president@lakotawestbands.org, or LWUpbeat@gmail.com and you will be contacted by someone in the Upbeat Club. Many of the positions will also use Sign-up Genius to communicate volunteer needs, and fill open slots. Be sure to signup for emails through our website in order to hear about the current volunteer opportunities. You can make a real difference for the students in our program AND make great friends along the way.