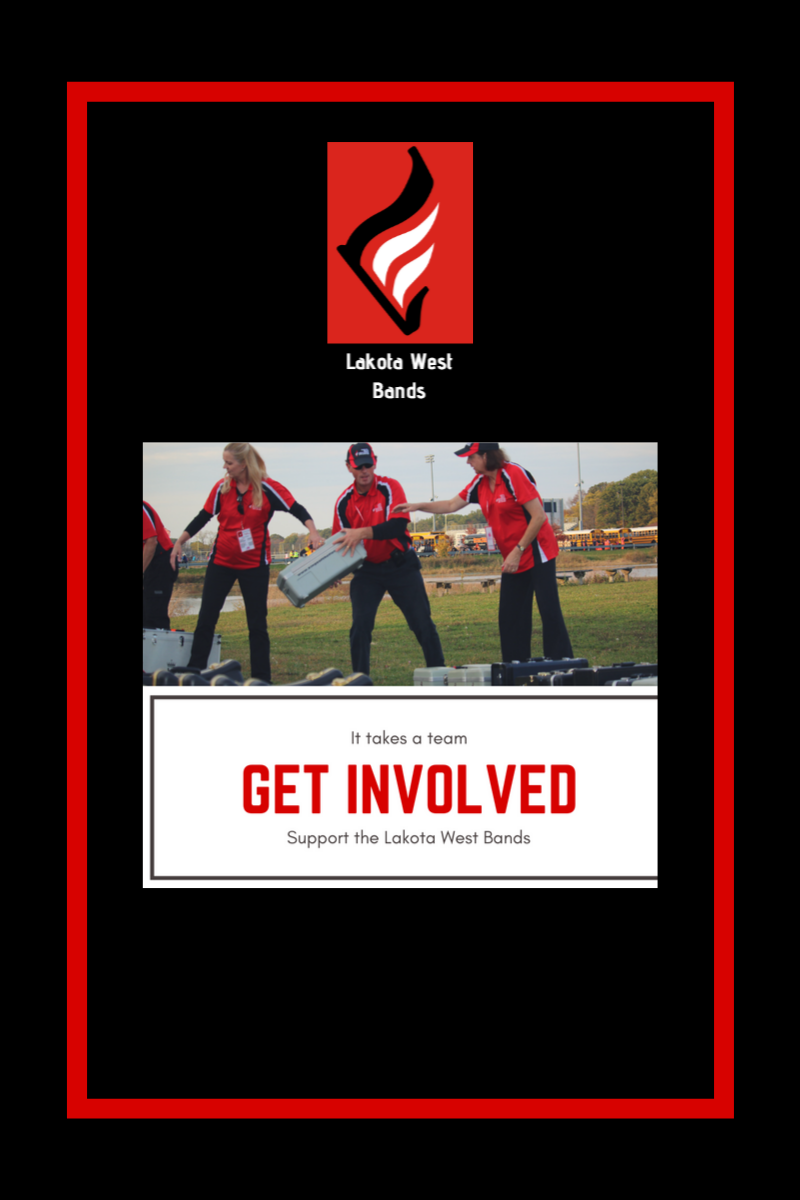 Parent Volunteer Opportunities
Lakota West has an extensive number of band activities and we need lots of volunteers! For example, it takes 50 parents to assist at each band competition. This includes help with uniforms, bus chaperones, pit crew, photographers, and more.  Click here to view volunteer descriptions.  If you have questions or would like to be on the contact list for any of the activities, please email the Upbeat President at president@lakotawestbands.org,  or LWUpbeat@gmail.com and you will be contacted by someone in the Upbeat Club. Many of the positions will also use Sign-up Genius to communicate volunteer needs, and fill open slots.  Be sure to signup for emails through our website in order to hear about the current volunteer opportunities. You can make a real difference for the students in our program AND make great friends along the way.
Current Opportunities:
The next upcoming BIG activity with need for volunteer support is Band Camp 2021! Sign-up link is here.
We also need help with the Uniform Fitting nights on August 3 & 4.  See the sign-up genius to volunteer.
---
Current Activity & Leader Openings:
The Upbeat Club works hard to make the transition to new leaders go smoothly from year to year. For that reason, you will often see a need for a new Leader to shadow the current Leader for the first year. For current leader openings, check out the list of Key Contacts.
For more information or to volunteer, please contact president@lakotawestbands.org  or LWUpbeat@gmail.com. You can also contact the current leader directly. For contact information visit our Key Contact Page.