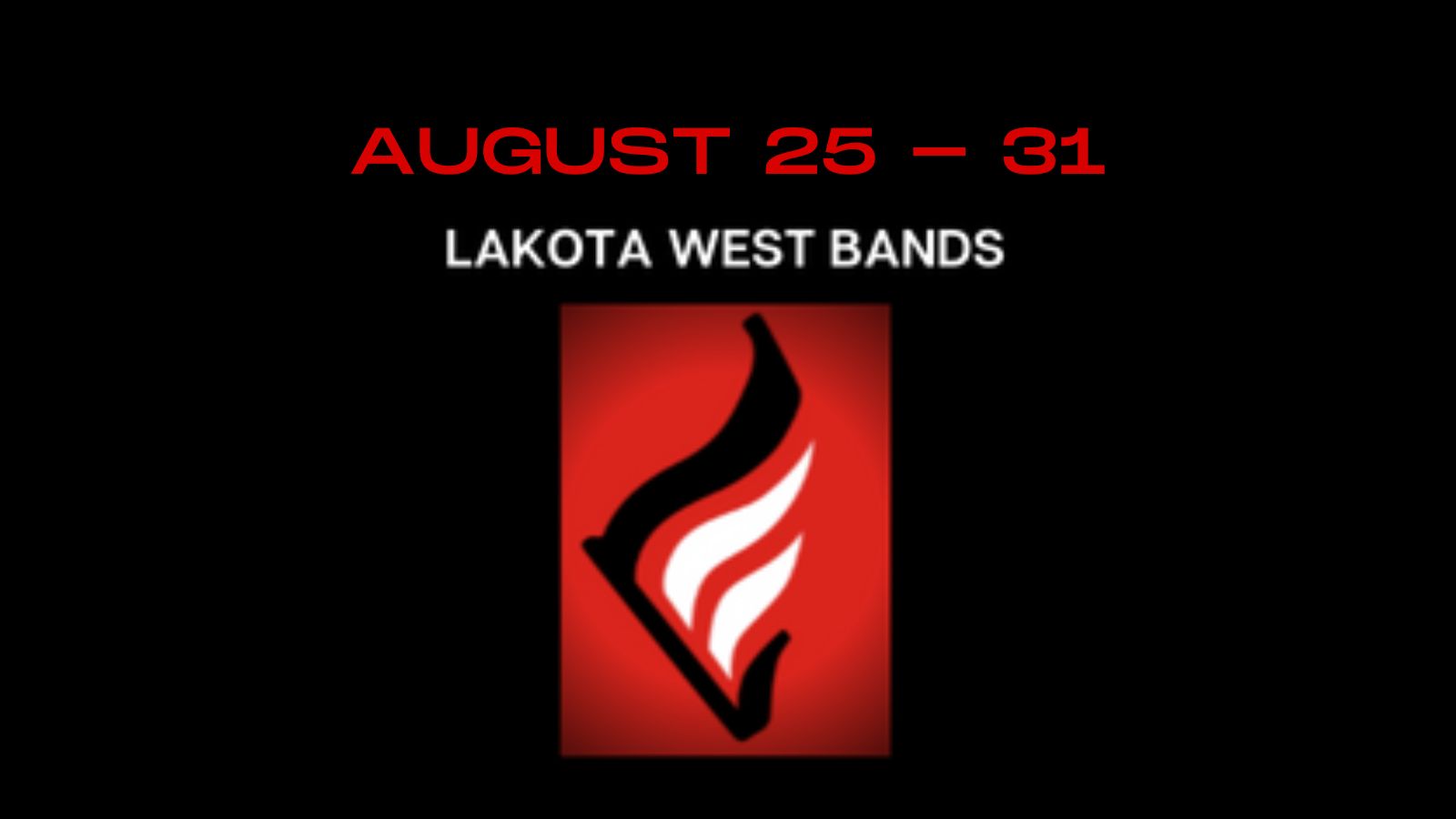 Upcoming
TONIGHT | Football Game | Students have been told arrival time by their section leaders and they will be wearing SUMMER uniforms
TOMORROW/Saturday 8/26 | Tag Day | 9am-2pm | Meet at Main Campus
Monday 8/28 | Rehearsal and Photos | 6-9pm | Main Campus
Wednesday 8/30 | Taste for Music at Raising Cane's | 2-9pm | Tylersville location
Wednesday 8/30 | Rehearsal | 3:45-6pm | Main Campus
Thursday 8/31 | Reheasal |6-9pm | Main Campus
9/1 – 9/4 | NO BAND ACTIVITIES
---
Tag Day TOMORROW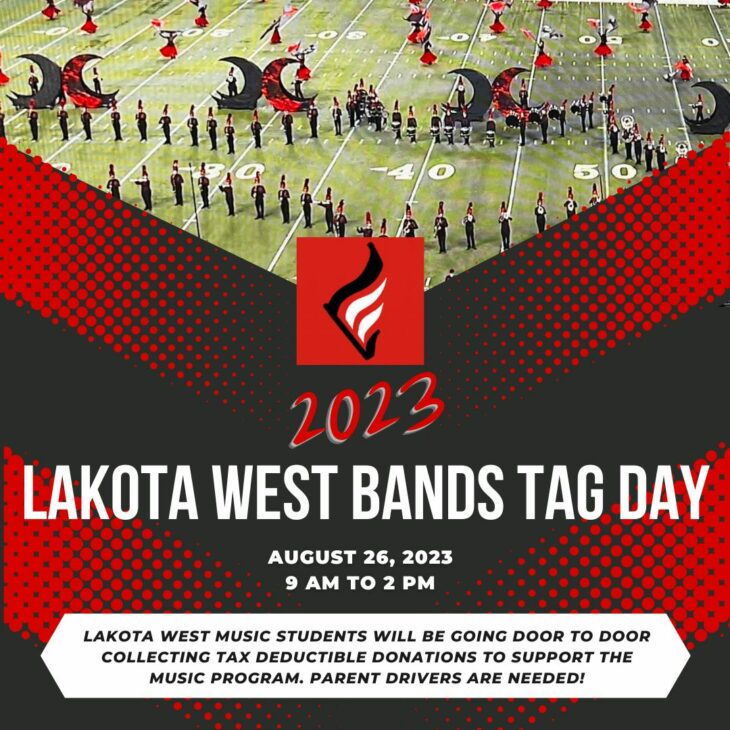 Even if you aren't joining us on this fun day, you can still help us make the day a success.
Share the Facebook Event page with your neighbors and neighborhood groups.
Encourage those neighbors to give anything they can – a little goes a long way! Even just the change they find in the couch cushions.
If you, or your neighbors, won't be home, we are accepting online donations as well as drive-thru donations at West Main Campus during the event times.
---
Band Photos
New this year – our photos will be taken by our Photography Team! Details were sent out through a Charms email on Wednesday.
The panoramic group photo can be purchased HERE and a $5 donation can be made HERE for individual photos.
The schedule for Picture Night for students is as follows:
6:00 pm Get into Uniform
6:15 pm Music Warm-up
6:40 pm Line up for Panoramic Picture
6:45-7:15 pm Individual Photos
7:15-9 pm Rehearse in Uniform
---
Calendar Raffle
All calendar raffle submissions have been turned in and our Upbeat Club executives & members are busy getting everything ready to start drawing names next week.
Winners will be announced every afternoon on Social Media beginning on Friday 9/1.
Every Friday after (9/8, 9/15, 9/22 and 9/29) the winners will be announced live (during football games or rehearsals) and then names will be posted on social media following the live announcement.
Winners will be contacted directly!
---
Help Wanted
Bus Chaperone Volunteers – Assist our students & directors on bus trips to competitions.
Each bus will have 2 Chaperones. Chaperones will be responsible for taking attendance, from a provided roster, each time students arrive on the buses.
Chaperones will need to read rules to their bus and share information from directors upon arrival.
Once students exit buses upon arrival at competitions, they will be under the supervision of the Directors.
Reach out to bus@lakotawestbands.org for additional information.
Upbeat Club Volunteers
Mattress Sale- looking for a liaison between the mattress company and the upbeat club & families to lead the communication & marketing.
Swing Dance- Event occurs in December. Lead a team of committees to plan this event.
Try Band- Co-Coordinate an event that brings band to 6th graders to try instruments before they make class (& instrument) selections for Junior High.
Support for all of these positions will be provided! If interested, reach out to president@lakotawestbands.org.
Tech Team Volunteers
Our Tech Team is looking for some assistance with running the website and running live streams. For more information, reach out to web@lakotawestbands.org.
---
Spirit Wear
Need Spirit Wear??
We are excited about our Spirit Wear this year! Not only can you order when you want and have it delivered directly to your home, you can also choose your colors, designs & more.
Check out Rokkitwear HERE with all of our LWMB merchandise.
Interested in a yard sign or sticker for your car? You can find those HERE.
LAST DAY to purchase Yard Signs is SUNDAY!!!
**Show shirts & special items coming soon, announcements will be made when available**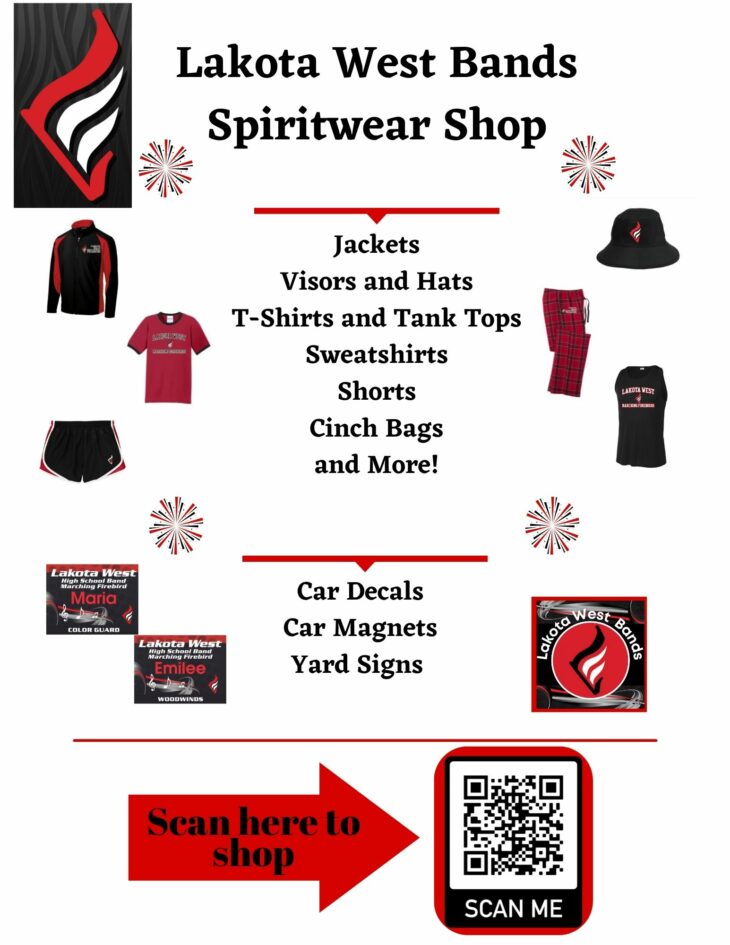 ---
Save the Dates
9/8 | Football Game – Band Night for 8th graders & Freshman
9/9 | Camp Day
9/15 | Family Tailgate
9/16 | Lakota West Invitational
9/23 | Competition – BOA Obetz
---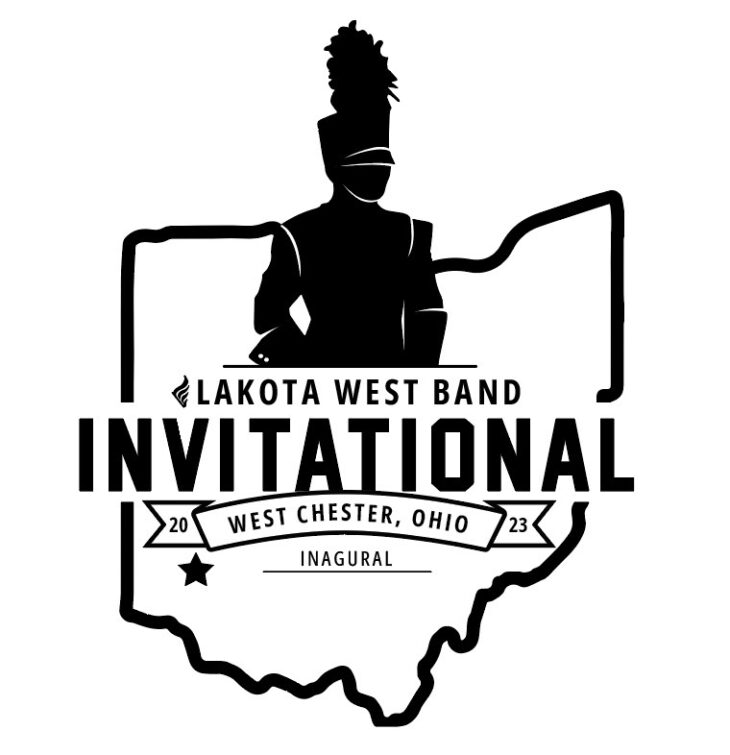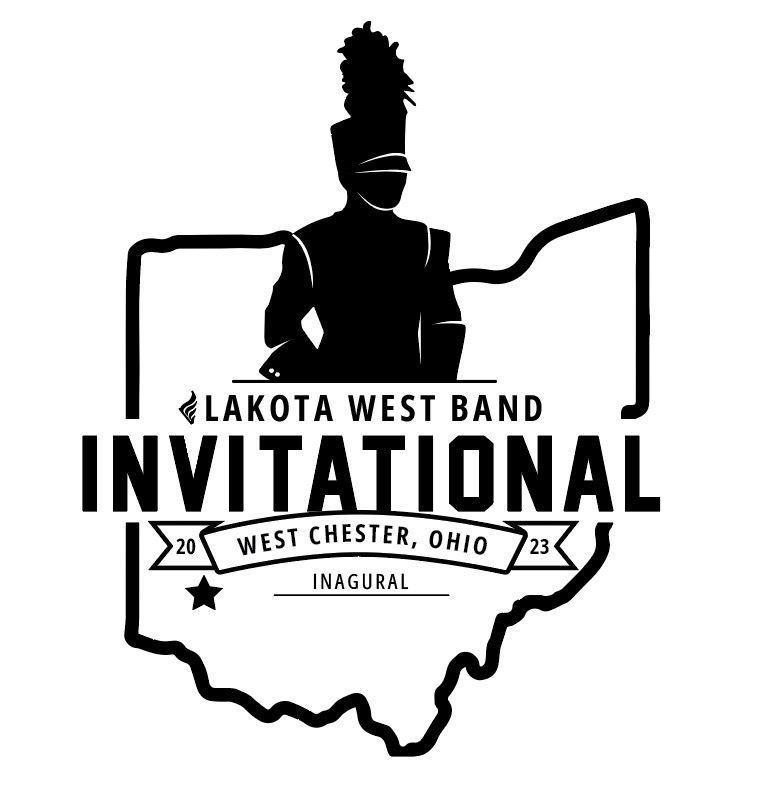 Save the Date for this new, exciting, opportunity for Lakota West Bands!
We will be hosting our first competition and we will need a lot of family support and help in order to make this a success.
Keep an eye out for day of volunteer signups.
We are currently seeking trophy sponsors. If you, your family, or your company, is interested in this $75 sponsorship, please reach out to invitational@lakotawestbands.org and we'll put you in touch with Michelle Rowe.
---
No Videos Please!!
As we head into the performance season, it is VERY important that all of our families know to NOT post videos of our competition show (or rehearsals) to social media.
Photos are fine and videos of pre-game are acceptable. If you see any videos of our competition show online, kindly ask the poster to remove or let us know and we will ask. Please feel free to share videos directly to family and friends via text or email, just do not post on social media.
Thank you for your cooperation!
---
Wearing the Uniform
**For the football game tomorrow, students will be in SUMMER UNIFORMS. **
Another reminder with heading into the performance season is to make sure you have everything you need for your uniform. Please take a look at the WEARING THE UNIFORM portion of the handbook for full details.
Remember:
No makeup for band (guard does wear makeup)
No jewelry
Hair must be pulled up securely to be hidden in shako
No facial hair
Each student is responsible for having everything they will need; however, the uniform committee does have a small stash of items for emergencies.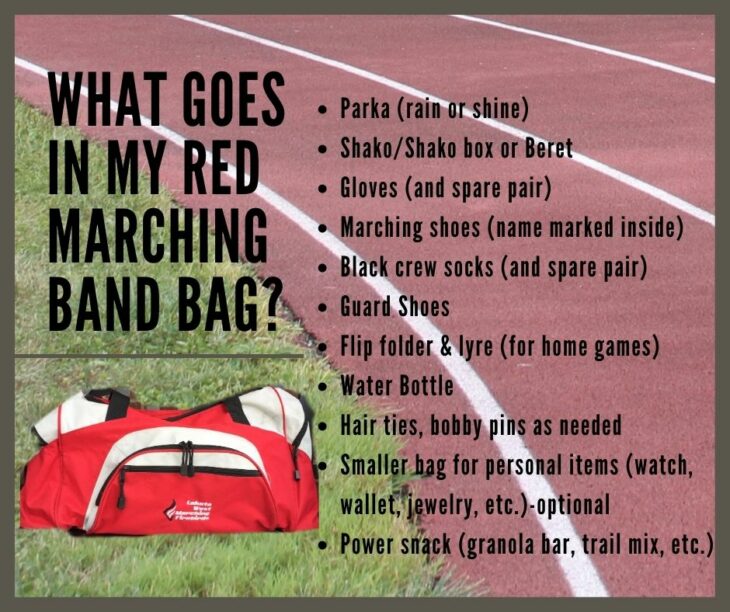 ---
Upbeat Club Meeting
Did you miss our August Upbeat Club meeting? Catch up by reading our meeting minutes HERE.
As you can see, a lot of discussed and shared in these meetings. What better way to find out what is happening in our band program than by hearing it and asking questions first hand? We hope you will join us next month on September 21 at 6:30pm. During marching band season, we usually are in the choir room or cafeteria. If you enter through the band doors, there will be somebody there to direct you.
---